I thought I might share a few more "National Holidays" your family might enjoy celebrating (click here and here for some other holidays to celebrate). This time I did not include any food holidays, although food compliments any celebration in my mind. These holidays are all relational and fun holidays. A couple of them even offer some great perks if you watch for them. So, find the appropriate month and let the family celebrations begin!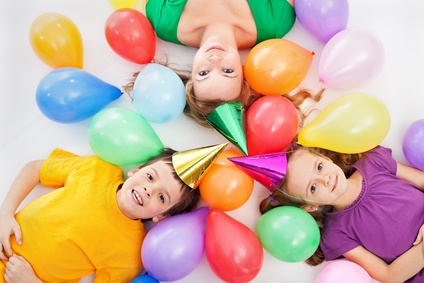 January 24–National Compliment Day. Make some major deposits in your Family Bank of Honor on this day with a few well-spoken compliments. You may even want to start a Pandemonium of Honor this month and practice throughout the year!

January 31–National Backward Day. Do everything backwards. Have supper for breakfast and breakfast for supper. Eat your meal starting with dessert. Put on your clothes backwards and go out to eat. Walk into the restaurant backwards. You get the idea. Have fun.

February 17–National Random Acts of Kindness Day. Another wonderful opportunity to honor your family with a random act of kindness. Be creative and have fun.

March 22–National Goof Off Day. My kids think I celebrate this day every day.  That's OK. The point is to have some fun. So, go ahead and goof off together.

April 27–National Tell a Story Day. I love to tell stories. Tell stories about your dating days, early childhood days, your favorite family vacations. You can make up stories. My kids still remember the stories we made up when they were preschoolers. Read a story together. Whatever you choose, just tell some stories that bring your family together. 

June 22–National Listen to a Child Day. Listen to your child…they will love your for it.

July 13–Embrace Your Geekness Day. All you Big Bang enthusiasts rejoice. Today is your day!

August 4–International Forgiveness Day. Forgiveness will change your life and your family life. If you have trouble figuring out how to forgive, read 5 Steps for Forgiving Family.

September 19–Talk Like a Pirate Day. A day of family celebration. Every family member can talk like a pirate and you can watch Pirates of the Caribbean. Invite some friends over and make it a multi-family event! Go to Long John Silver's and order with your best pirate accent. Dress up like a pirate and you might get free donuts at Krispy Kreme.

October 12–National Family Bowling Day. You don't have to be good, just have fun. See who can get the worst score. Bowl behind your back. Plan to knock down as few pins as possible. Put up the bumpers. Whatever it takes, have a fun family outing while you bowl.

November 11-Origami Day. Enjoy time making origami today. Here's some help if you want some. 

December 8–Pretend to be a Time Traveler Day. Dress up like you live in Wild West, renaissance England, ancient Rome, Israel at the time of Christ, or your community in the midst of dinosaurs. Whatever time era you think your family might enjoy, travel to that time in dress, food, and amenities. Have fun!
Alright now, get out there…Have Fun and Celebrate Family!