Young love floods the brain with a cocktail of neurotransmitters that enhance attraction, pleasure, and commitment. In young love, this cocktail can prove dangerous, blinding young lovers to the red flags and flaws of their partner. They are too "drunk on love" to truly discern what everyone around them already knows. But, as time goes on, this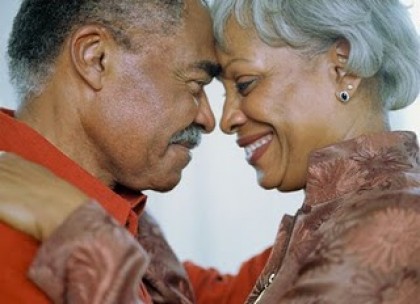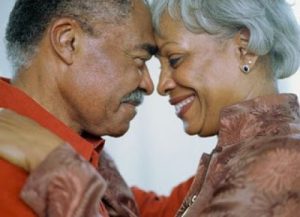 cocktail loses its potency.  Neurotransmitter levels return to normal and feelings begin to level out. The love shared by young lovers becomes tested and their true level of commitment becomes apparent.  Mature love, a love that transcends mere passion to incorporate commitment and investment into the relationship, can develop at this time. Don't get me wrong. I'm not saying the feelings and passion of young love does not play a role in mature love. It just becomes supported by a foundation of commitment and investment. In fact, I really think it's a great idea for every marriage to add an emotional, passionate cocktail of neurotransmitters to their foundation of commitment and investment.   Not only do I think it a good idea, I have a recipe. It is composed of three ingredients (Taken from The Neurochemistry of Love).
Dopamine is the first ingredient in this perfect love cocktail. Dopamine is a feel-good neurotransmitter. We experience pleasure when it is released. One author notes that dopamine is released in response to "the chase," the pursuit of love. Dopamine also alerts us that our needs are about to be met. For instance, the smell of the charcoal grill alerts us that our hunger will soon be satisfied by grilled burgers or steak. Ahh, the joy…. Anyway, you can see how dopamine adds to the cocktail of love. You can add it into your love potion by continuing to pursue your spouse. Learn about your spouse and what entices them, excites them, or makes them feel loved ( Discover Your Love Language here). Then pursue your spouse by romancing them with your knowledge of their likes and interests. Put on the perfume he enjoys. Bring the gift that you know she likes. Say the words that "make their heart swoon." Every time you do, you give them a shot of dopamine. They feel good. You feel good. The pursuit is on. Soon, your spouse will get a little shot of dopamine when you walk in the room with that smile on your face that says something good is on the way.
Oxytocin, the "love hormone" itself, adds the second component in this cocktail of love. Oxytocin is triggered by touch. Something as simple as holding hands or a hug releases oxytocin. When you invest in repeatedly holding hands or hugging your spouse over years of committed relationship, you build an "oxytocin quick release system." It is more easily released, which is good since oxytocin also promotes trust. Who doesn't want trust in their marriage? So, bring on the touch and add a shot of oxytocin into your marital cocktail of love. Hold hands. Hug. Sit with arms touching. Put your hand on your spouse's leg. Enjoy physical touch. (Read An Easy Way to Get in Sync for more.)
Serotonin is the third ingredient in this love cocktail. Serotonin is stimulated by associating with a person of status. You can add this into your love cocktail by building a reputation of keeping your promises. Build a reputation as a kind person, a compassionate person, a patient person. Become known among your friends and community as a person of honor and integrity. As you grow in a reputation of a good person, you spouse will get a shot of serotonin to enhance your marital love cocktail. (More for men.)
These three ingredients will make a cocktail of love to keep your marriage young. Added to commitment, this cocktail can enhance your marriage and your love. Adding them in is simple: 1) learn about your spouse and continue to pursue them with romance; 2) engage in loving touch every day, and 3) build a reputation of honor and integrity.