I had the opportunity to volunteer in a nursing home throughout my teen years. My father was a chaplain in the home and I would help "wheel" the residents to church or some other activity. I also had the opportunity to help at an inner city mission several times during my teens and early twenties. In a different vein, my family often went camping. We spent a week each summer living in a tent, swimming, fishing, building fires, and enjoying (most of the time) family adventures. Little did I know that these different teen experiences were contributing to a budding sense of identity and purpose in my life.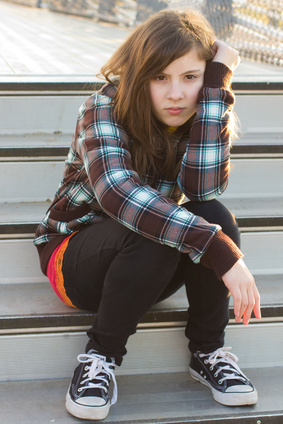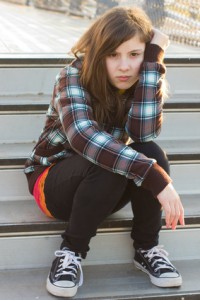 Lecturers at Stanford have identified three factors that come together to foster a sense of purpose in teens: a need in the world, a person's skills and gifts, and what a person loves to do (Read Greater Good: 7 Ways to Help High Schoolers Find Purpose for more). Let's take a closer look at these three factors and how we can use them to help our teens find meaning in their lives.
Skills and abilities. Our teens need the opportunity to explore various skills and abilities rather than getting pigeon-holed in the first activity they enjoy. They may enjoy music but be great at sports as well. Or, perhaps they show talent as an athlete but love to cook. Let them explore a variety of interests and skills. Recognizing their own abilities and interests will help them discover what gives meaning to their lives.
            As they explore their interests and abilities, allow them to experience failures and                 setbacks. Offer support while trusting your teen to survive these setbacks.                           Encourage your teen to learn from failures and teach them to see failure as an                     opportunity to grow. As they overcome setbacks and bounce back from moments of             failure, they come to better understand their potential and how it fits into the world             of need around them.
What your teen loves to do. As your teens explore their skills, talents, and abilities, they will discover things they love, things that inspire them. They will turn to these activities when they have no other demands on their time. These activities will light them up, bring them to life. Sometimes your teen will love an activity you don't enjoy. You may hope they become an athlete and they take up theatre…or vice versa. Don't hold them back. Be excited with them. Remember, you are helping them find purpose for their life not a way to live your
A need in the world. To gain a sense of purpose, teens need to connect their skills with a need around them. This demands a mature awareness of needs in the world around them. Parents can facilitate this awareness by providing opportunities to serve others. Scouting, volunteering, working in the community, or engaging in service activities will help build this awareness. Traveling, spending time in nature, and contemplation also help increase awareness of needs and how "my skills" may meet that need.
All three of these factors demand our teens have time to explore. It requires we provide them with opportunities to step away from the boring repetition of school, get off the treadmill of over-achievement, and experience the world from a new angle, to see the world with new eyes. The best part of all this: you get to spend time with your child in the exploration. You get to see their eyes light up with excitement as they try new things and discover what they love. You also get to develop a deeper understanding of your teen and a closer relationship with them in the process. Then you get to stand with pride as they actively engage the world in a meaningful way!