She Said What?!
My family accuses me of being "literal."  I don't necessarily agree with that, but I do ask a lot of questions. I really want to understand what they mean. Sometimes this has "literally" calmed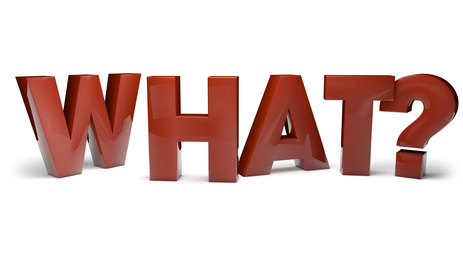 my fears and saved the day (well, I think so anyway). For instance, when our children were little, my wife would say, "I'm going to put the kids down." I used to work in a pet cemetery and "putting something down" was not a good thing. Surely she wouldn't do that. Maybe she only planned to verbally slander them, putting them down with her words. Surely she wouldn't do that either! But, she wasn't holding our daughters, so how else could she "put them down"? (Maybe that's the literal part that my family accuses me of.) Anyway, I had to ask. I had to check the accuracy of my understanding of her statement. Thankfully, she clarified. She only planned to get our daughters ready for their nap. (What a relief–why didn't she just say so?)

Or, consider the time my daughter was nonchalantly talking about her day in sixth grade when she "pops the question:" "Can I date Jim" (names have been changed to protect the poor innocent guy). What? Date? Are you kidding me?  She's only in sixth grade, she can't get married yet! But wait…maybe I jump the gun. I decided to check the accuracy of my understanding of the term "date." "What exactly do you mean by 'date' him?" My daughter replies with a confused look on her face, "I don't know. I'd see him at school and we would talk." This time I feel the need to explore a little further. "Would you hold hands?" "I don't know. No, probably not." "Would you kiss?" "Yuck…no! Dad, that's gross." I like that answer! "Sure, you can date Jim…as soon as I meet him."

Communication is a process. It begins when one person wants to tell us something to express some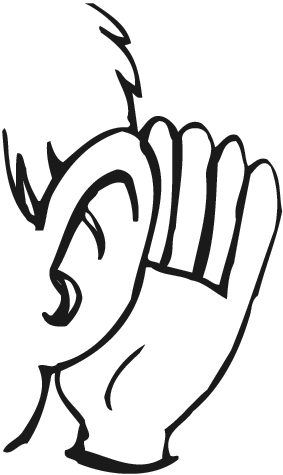 need or desire. That person puts their need into words. Those words are code for what they really want to say. The listener has to decode the true meaning of the speaker's code words…and that may prove tricky. After all, my wife coded "I'm going to get the girls ready for a nap" as "I'm putting the girls down." I had to clarify my understanding of that code before making a rash response. My daughter coded "I want a friend of the male gender" as "Can I date him?" Whoa Dad, clarify your understanding before you get the shot gun! That is what active listening is all about—making sure you really understand the want, need, or desire behind the coded message. Doing so has some very positive results:
      ·   It promotes a warm relationship between parent and child…and ultimately with all family members.

·   It helps children learn problem-solving skills by teaching them to clarify their coded messages.

·   It models good listening for your children. A great by-product is that they will follow your lead and listen better to you in the future as well.

·   It teaches children that they can talk to you about anything, even negative feelings and problems, and elicit help in finding positive solutions.

·   It communicates how much you accept the speaker and what they have to say.
 Next time someone in your family tells you something that just sounds wrong, pull out your active listening decoder ring. Ask a few questions. Check the accuracy of your understanding. Make sure you understand what they truly mean behind those code words. Then you can give the best answer you have!