A Practical Guide to Better Behaved Children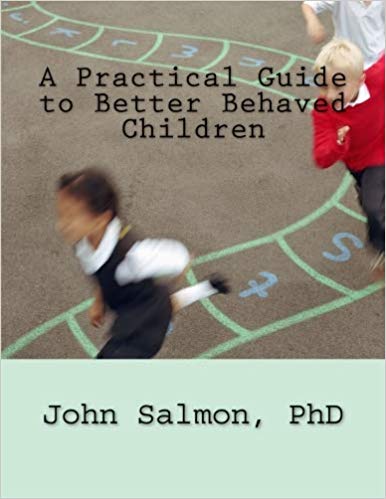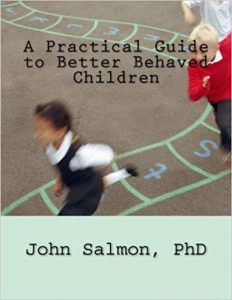 Experts at The University of Texas (Austin) and the University of Michigan reviewed five decades of research on spanking. They only reviewed those studies that defined spanking as "an open-handed hit on the behind or extremities." This definition excluded harsher forms of discipline in an effort to "weed out" the impact of abuse. Based on five decades (50 years) of research, they found "the more children are spanked, the more likely they are to defy their parents and to experience increased anti-social behavior, aggression, mental health problems, and cognitive difficulties." These studies do not say spanking caused the negative outcomes, but spanking was strongly associated with the negative outcomes.  The more spanking was used as a discipline tool, the higher the rate of aggression, mental health issues, and cognitive difficulties exhibited by the child receiving the discipline. In other words, spanking did not result in a long-term behavioral improvement.
If spanking does not produce better behavior, what can a parent do to promote positive behavior? That's the question I hope to address, at least in part, throughout this workbook.
Beginning with the first step in discipline and moving toward the village needed for successful discipline, this workbook will help you discover ways to address negative behaviors and nurture the positive behaviors to replace them. You will learn the reasons our children misbehave, how development impacts discipline, the need for structure, and some powerful discipline tools you can use to nurture appropriate behaviors.
Available through Amazon and Higher Ground Books & Media
Coming soon to Barnes & Noble
EARLY REVIEWS
"A Practical Guide to Better Behaved Children is one of the best child-rearing guides I have seen for new or seasoned parents.  John's insight into what children need to grow and develop with self-control and kindness leads his suggestions and interventions.  Many guides such as this offer understanding of the behavior, but few guides give practical, accurate and clear interventions and strategies for a parent to DO when confronted with a disciplinary issue. His primary theme, that love, attention, connectivity, and relationship between parent and child should guide this process —and how to develop it—, is clearly written and easy to understand.  He does not minimize the difficulty of parenting and gives instruction for discipline as well. John precisely and wisely reveals that discipline, when done with global, long term picture of relationship building and developing kind and loving adults, is a wonderful experience for both child and parent that lasts a life time."

–Nancy Reed, mother, Child and Family Care Manager
"John Salmon writes with the insight of a practiced psychologist and father of two remarkable young women. In this book, A Practical Guide to Better Behaved Children, John encourages parents to view discipline as an opportunity to build loving relationships and raise resilient children, rather than resort to spanking. John's book is a timely gift to parents and children."             –Stephen Weiss, Associate Director of His Place
"John Salmon's A Practical Guide to Better Behaved Children should be your go-to guide for developing your parenting toolkit. This workbook will help you build a positive relationship with your child as well as learn more about your own needs as a parent. This is a must-read for any parent looking to strengthen their family and effectively support their child's development."    –Melanie Sandoval, Board Director at His Place, Professor of Early Childhood
"I Just finished reading John Salmon's book, A Practical Guide to Better Behaved Children, and thought it was fantastic! It is very practical, positive, and easy to read. The information from this book can be easily applied across settings too. If you're a new parent or a parent who wants to learn more ways to improve your children's behavior, this book is a must."

-Patty Pozza, mother, Elementary School Teacher