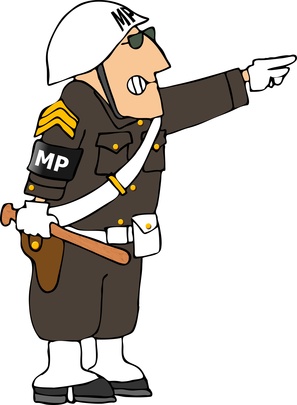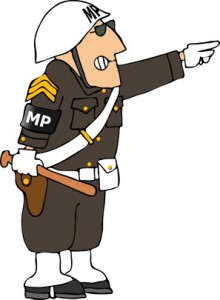 Children and teens are still learning. Parents know this, but we still get angry when they make bad choices. We know children make mistakes. They push the limits. They compound already stressful situations by becoming distracted, breaking down into tears, or even having a tantrum. And we, as parents, respond. The real question is: what is the most effective response? How can teach our children appropriate behavior and responsibility for their actions while still communicating we love and value them? I'm glad you asked.
An effective response begins with the words we use. Our words carry two messages. One message is the objective meaning of the words…the least powerful message of the two. The other message, the more powerful message, is the implied meaning behind the words. Effective parents learn to use power of words by using words that imply an affirmative message rather than a negative message. Consider these examples.
| | |
| --- | --- |
| Implied Negative Message | Implied Affirmative Message |
| "When are you going to finish cleaning up your mess?" This communicates the negative implication that any effort your child makes is not enough. It's never going to satisfy you. | "Good start. Looks good so far." This acknowledges their effort, appreciates what they have done, and leaves room for more work to be done. |
| "Don't forget" implies your child needs a reminder because forgetting is their norm. | "Remember" expresses faith in their ability to remember and trust in their desire to remember. |
| "I have no idea what you're babbling about" communicates that your child is not worth listening to. They are just a "babbler." | "Whoa. Slow down. I'm interested in what you have to say but I can't keep up." This implies you value what your child has to say and teaches them to speak in a manner you can understand. |
| "What are you doing? See those streaks? Are you blind? Do it right." This statement communicates that your child is incompetent and cannot live up to your standards. There is no room for individuality and growth. | "You're really getting the hang of cleaning the tables now. Let me show you how to avoid leaving streaks on the table." This communicates a trust in their ability to learn, an appreciation of their growing ability, and an awareness of them as part of 'your team.' |
| "Why? Because I said so." This statement offers a challenge. It presents a power play. Power plays and challenges always invite debate and rebellion. | "I love you too much to let you do that. I'm afraid you'll get hurt because…." This statement expresses concern and a belief in your child's ability to understand the reason behind the rules. |
| "You are so careless. Watch what you are doing!" Name calling ("careless") and global characterizations generally express negativity. How can a careless person watch what they're doing? They're careless. | "Oops. We better clean that up. You'll know to be more careful next time." This statement acknowledges a mistake was made and normalizes that mistake. It also communicates a trust in them to learn from those mistakes. |
| "Quit crying or I'll give you something to cry about." Minimizes or dismisses feelings. Makes children feel shame for their feelings. Limits their ability to learn to manage their feelings. | "That has made you really sad." Accepts and acknowledges feelings, which allows children to learn to better manage their feelings as well. |
| "Relax. What are you so angry about?" Once again, this dismisses their feelings with all the related negative results. | "I appreciate your passion. It really shows how important this is to you." Not only does this accept your children's feelings, it communicates that feelings have an underlying value, a purpose. It encourages children to look for the deeper priority under the emotion. |
What words do you remember hearing as a child? Those words that carried a negative message may have left scars you still experience today while words that carried an affirmative message continue to boost you and propel your forward. We want our words to propel our children forward with confidence and respect for authority. With that in mind, we must ask ourselves:
What words do I use with my children that carry a negative message?
How can I reword those phrases to send a more affirmative and effective message to my children?