The Marriage I Want My Kids to See
I have two daughters, both in transition from the late teen years into young adulthood. I have some mixed feelings about this. They are wonderful young ladies and I love spending time with them; but they will soon leave home. Eventually, they will marry and begin their own families. Someone else will become the "man in their life." This prospect excites me and frightens me at the same time. I have seen enough marriages to know that marriage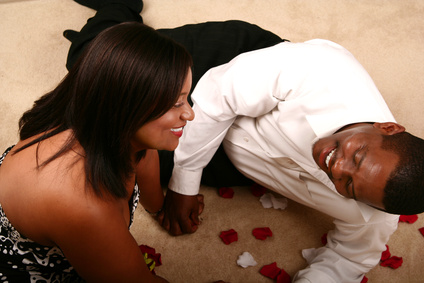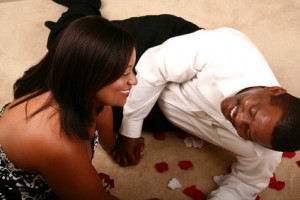 can either give us a taste of heaven or drag us through the dregs of hell. It may sound extreme, but it's true. A healthy marriage produces a happiness, confidence, and joy that will bring out the very best in both partners. An unhealthy marriage brings devastating pain and resentment. It eventually leads to the death of a family. Many couples come to my office experiencing the pain of an unhealthy marriage. An unbelievable number of these couples cannot even identify one couple they have witnessed as having a good marriage. They have no example of a healthy marriage in their life! I want my daughters to witness a good marriage. I want them to see a relationship between their mother (my wife) and me that reminds them of heaven. Specifically, I want my daughters to see and witness that…
A husband makes sacrifices for his wife. He makes those sacrifices joyfully from a heart of love and a true desire to bring goodness into his wife's life.
A husband "only has eyes" for his wife. He has put aside all other women and made his wife the only woman for him. He is a "one-woman-man."
A husband serves his wife. He loves to do things for her. Whether he cooks dinner, washes clothes, cleans toilets, or mows the grass, a husband loves to serve his wife.
A husband affirms his wife. He notices what she does for him and their family. He acknowledges and verbally appreciates all she does. He recognizes what a wonderful mother she is and tells her so.
A husband admires his wife. His eyes light up when she enters the room. He speaks words of his admiration directly to her and about her in public places. He defends his wife when their children disobey her.
A husband has deep affection for his wife. He hugs and kisses his wife. He walks with his wife, side by side and holding hands. He enjoys his time with her so much that he intentionally puts aside other tasks to spend time alone with her.
A husband supports his wife in reaching for her dreams. He encourages her every step of the way toward her dream. He rejoices in her achievements and accomplishments.
A husband share achievements and successes with his wife. She is the first person he turns to in his joy. He recognizes that his accomplishments are her accomplishments. He realizes that he could not have done what he did without her support, encouragement, and love. He also rejoices in her accomplishments. He takes pride in her achievements.
A husband turns toward his wife in sorrows and disappointments. He knows that she provides a comfort no one else can provide. He also provides comfort to her in her sorrows. Together they navigate the storms of this life by taking shelter in the comfort and support of one another.
A husband treats his wife with kindness and politeness. He speaks words of kindness and gratitude to her. His behavior is filled with deeds of kindness toward her.
A husband knows his wife. He listens intently to her words and actions to gain a better understanding of her interests, fears, and desires. Out of that knowledge, he adjusts his life to bring her greater happiness and security.
A husband has fun with his wife and family. He laughs with his wife. He enjoys playful interactions with his wife. He also knows when to stop a playful interaction because she is getting frustrated for whatever reason.
I hope my daughters have witnessed at least glimpses of these twelve traits in my marriage to their mother.  I pray that someday they will experience these twelve traits in their own marriage. I pray all our sons and daughters will one day experience the bliss of a truly healthy marriage. And, I know the answer to that prayer begins with you and me, their parents and the marriage we live in full view of their ever inquisitive eyes.