Jesus knew that words are powerful. He once said, "You have heard that the ancients were told, 'You shall not commit murder….' But I say to you that…whoever says to his brother, 'You good-for-nothing' shall be guilty before the supreme court; and whoever says, 'You fool,' shall be guilty enough to go into the fiery hell." Did you catch the power of words in this statement. He equated name-calling with murder.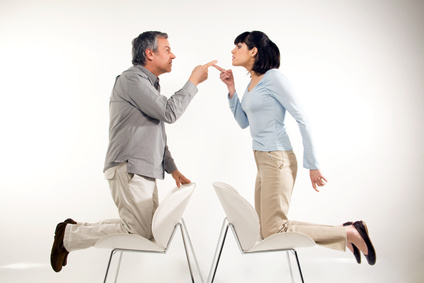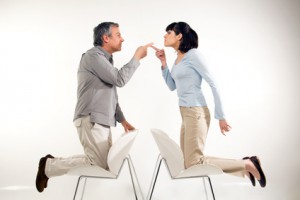 If you think that sounds a little extreme, consider the findings of a study completed by Ohio State University in 2005. This landmark study revealed that the stress a couple feels during a brief marital argument slowed down each person's ability to heal from a wound. The authors of this study focused on the impact of the immediate negativity of their argument. This single argument negatively impacted the effectiveness of each individual's immune system to heal a wound.
In March 2023, as part of a postdoctoral study, this data was analyzed once again and the additional findings published in Psychoneuroendrocrinology.  The authors of this study focused on the impact of ongoing negative interactions as well as the single negative interaction. They noted that:
The couples who reported using demand/withdraw communication patterns or mutually avoidant communication patterns on a regular basis during marital arguments had higher blood indicators of inflammation, exhibited slower wound healing, and showed greater negative emotion and less positive emotion. In other words, a pattern of negative communication over differences resulted in negative consequences for each person's body and emotions.
These communication patterns also influenced their behaviors. If their typical discussion-based behaviors were more negative, their wounds heal more slowly. They also reported fewer positive emotions and they evaluated the marital argument more negatively.
In other words, when a couple's daily pattern of communication involves demanding and withdrawing or simply mutual avoidance, they will experience more negative emotions and fewer positive emotions. As a result, their immune system becomes less effective. They will heal more slowly from wounds. Arguments, managed poorly, can be deadly…or, when handled with love, the best part of your day. Words and actions, especially in the heat of an argument, are powerful.
To paraphrase Jesus, "You may have heard it said, 'Do not physically hurt your spouse. But I say to you that anyone who calls his spouse a name is destroying their body. And whoever engages in constant demanding or withdrawing behavior rather than lovingly accepting one another's influence and pursuing a healthy compromise (peace), is putting themselves and their spouse in a fiery hell in which healing and positive emotions are harder and harder to find." Take the results of this study to heart. Learn to listen, accept influence, and resolve arguments in love…for the sake of your life and the life of your spouse.