The Family: A Training Ground for Change
I was sitting among a group of friends when the discussion turned to "those people." Everyone in the group knew I was not only a part of the friend group having the discussion but a member of "those people" being discussed as well. Suddenly, one of my friends looked at me and said, "Well, we don't mean you. You're different." It was too late. I already felt the twinge of being cast out. I've had a similar experience several times. It has happened in response to where I grew up. It has happened because of a particular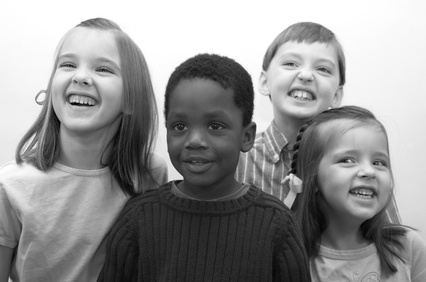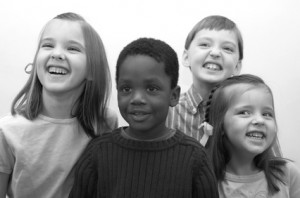 group of people I have chosen to belong to. It has even happened, on occasion, because of my gender. It really doesn't matter why "it" happened; the fact remains that some comments separate and judge others as inferior, even when those making the comments add a sheepish "we're not talking about you."  The comments still lead to division. They still make someone feel like an outcast. Researchers call such comments "micro-aggressions." Micro-aggressions accumulate to create greater division and prejudice, even causing declines in physical health.
Fortunately, I have also encountered groups who engaged in conversations and comments that elevated people, conversations that brought people together and made each person feel important. These groups validated our shared humanity as well as our individual worth. Researchers refer to comments made in these more positive discussions as "micro-affirmations." A study published in 2017 made me think about how our families can become catalysts and training grounds for micro-affirmations rather than micro-aggressions. In this study, 503 teens (11- to 16-years-old) were divided into two groups. One group was given a questionnaire to help them recall specific examples of their own past acts of kindness. A second group was given a questionnaire asking questions about neutral topics like the weather or a favorite tree. Both groups read an "anti-relational aggression message" as well. One month later, the researchers explored the frequency of hurtful behaviors in which members of both groups had engaged. The results? First, the "anti-relational aggression message" did not produce any behavioral change. Second, and more important for our purposes, those who recalled previous acts of kindness engaged in less aggression and more kindness over the last month than the group who had recalled neutral information. The authors of the study believe that recalling acts of kindness triggered mini self-affirmations and "primed the pump" for more acts of kindness. They believed acts of kindness served as "micro-affirmations" for both the giver and the recipient of kindness by bringing people together in a shared moment of humanity and worth.
How does this relate to our families? I believe our families provide the training ground for micro-affirmations, for kindnesses that validate, unite, and elevate worth. And, I hope you will join me in implementing a "training protocol" that will not only promote growth in kindness and the giving of micro-affirmations but will strengthen your family at the same time!  It only takes three steps!
Model kindness. Make micro-affirmations (statements that elevate worth, validate positive identity, and bring people together) to your spouse, your children, your parents, your friends, and even strangers you meet throughout your day. It's really not hard. It can be as simple as thanking your teen when they do a chore, appreciating the meal your spouse prepared, or admiring the shirt your wife is wearing. It might involve holding the door open for a stranger, getting the car so your family doesn't have to walk through the rain, or offering to get a family member a drink when you go to the kitchen during a commercial. Each time you engage in a simple act of kindness, you produce a micro-affirmation that informs the other person of their value in your eyes. You bring unity between yourself and the person to whom you show kindness, a unity based on your shared humanity and love.
Celebrate acts of kindness your family members engage in. You can do this with a simple acknowledgment and statement of gratitude…"thank you for your kindness" goes a long way! You can acknowledge when people offer forgiveness or show consideration. You can acknowledge the kindness of generosity and service, awareness of others and responding with respect. Yes, many of these things are expected behaviors. But, when we acknowledge expected and desired behaviors we increase the chances of those behaviors continuing and even increasing. Make it a family habit to acknowledge and appreciate kindnesses shown.
Provide simple opportunities to show kindness. The possibilities for showing kindness are unlimited. If you can't think of any ways to show kindness, read The Mighty Power of Kindness for Families and 31 Acts of Kindness to Strengthen Your Marriage and A Family Night to Share Kindness. Make an intentional effort to show kindness every day.
As you can see, this really is not a difficult protocol to implement in your family. It simply involves developing a family environment of kindness and affirmation. Your family will benefit from this environment filled with "micro-affirmations."  Your spouse will love this environment. Your children will thrive in this environment. And, the community in which you live will benefit as practicing kindness at home will lead to practicing kindness outside the home. In fact, if enough of us make kindness and micro-affirmations a vital aspect of our family environment, we might just start a wave of change that impacts our whole world.  Wouldn't that be refreshing?!