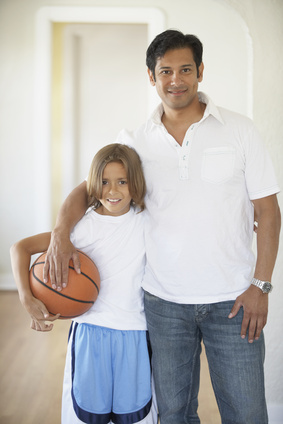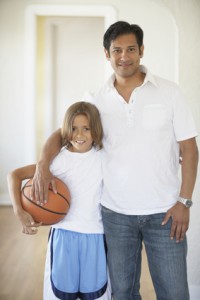 What kind of relationship do you want to have with your child when they become young adults? It's good to start thinking about your answer to that question before your children leave for college, because you're finishing up the foundation for that relationship during the adolescent years. In fact, research from Penn State followed 1,631 families while their children progressed through adolescence (6th to 12th grade) into young adulthood (22-years-old). The researchers discovered that parents often express less warmth and affection to their teens. They also spent less time with their teen and engage in harsher punishment toward them. This hindered their relationship as their child moved into young adulthood.
On the other hand, when parents maintained positive forms of parenting and involvement in their teens' lives, they laid a foundation for a strong relationship with their them in their adult years. What are the "positive forms of parenting" that laid a strong foundation?
Involvement. We need to remain involved in our teens' lives. The way we remain involved may change as our teens strive for independence and autonomy. But they still need, and want, our involvement in their lives. You can maintain your involvement in your teen's life by doing things together—sports, bike riding, making music, going to concerts, gaming, cooking, going out for dessert…the list goes on. Be creative. Find things you can enjoy doing together and do them. Stay involved.
Share affection. Teens who reported higher levels of parental warmth and affection also reported feeling closer to their parents as adults. So let your teens know you love them. Tell them "I love you." Give them a hug as they leave for the day and a hug good night. Give them a pat on the back…just because.  Take a page from the NBA playbook and share some affection, verbally and physically.
Utilize balanced and effective discipline. Rather than yell and lecture, offer consistent and rational reasons for the rules and consequences. Stay as calm as you can if they question those rules and consequences. In fact, take time to listen to your teen's reasons for making a change in the rules. They may offer an excellent reason for change. When appropriate, compromise or even change a rule that has become outdated as your teen matures. Throughout the process, remain respectful of your teen. Model the polite, respectful interaction you desire from them.
These three practices may pose a challenge at various times as your teen stretches for independence and autonomy. But as you remain involved, share affection, and utilize balanced discipline you can look forward to enjoying a positive, loving relationship with your teen well into their adult life.