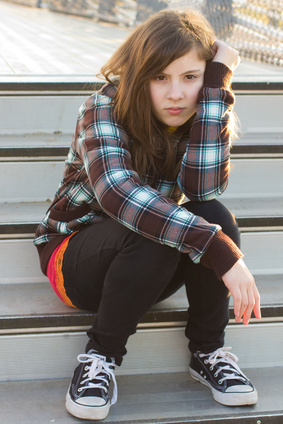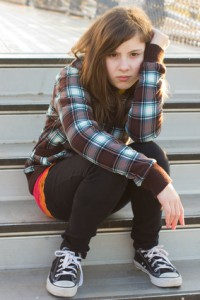 Chronic loneliness is a killer. In fact, loneliness is as harmful to our health as smoking or a poor diet. Loneliness can also contribute to depression. We do everything we can to protect our children from the dangers of smoking or a poor diet. Why not do what we can to protect them from the dangers of a growing sense of loneliness. We can do that by helping them develop a sense of purpose in their lives. Encouraging them to nurture a healthy social group can help. But, a sense of purpose offers additional protection against loneliness, even beyond what their social interaction can contribute.  How can we help our children find a sense of purpose that will protect them from the dangers of loneliness over their lifetime?
Recognize their strengths and talents. Take time to appreciate your children's abilities and interests. Provide them with opportunities to engage in activities that nurture their abilities and interests. Listen to what others—their teachers, peers, other parents, youth workers, coaches—value about them. Such outside parties can help you see areas of strength that you simply thought of as typical. Identify what your children care about and value. What activities seem to make them "light up"? What passions seem to drive them and command their attention? This can range from music, theatre, or sports to environmental issues, social issues, or even politics. Once again, nurture those passions with learning opportunities, readings, or activities.
Read with your children. Reading provides an opportunity to explore the values of others and how their sense of purpose flows from their values. This exploration can lead to a clarification of purpose and inspiration of purpose. Reading can also nurture a sense of purpose. For instance, reading the biography of people we admire or with whom we share a similar passion, can nurture a sense of purpose.
Turn hurts into healing. Sometimes a painful experience, or empathically witnessing another person's painful experience, can reveal your child's passion or even contribute to them developing a specific sense of purpose.
Cultivate awe and gratitude. Both awe and gratitude help us discover our sense of purpose. They point us to our sense of purpose by revealing "something greater than ourselves" and inspiring us to grow beyond our small, self-focused world.
Build community with other people who have a similar sense of purpose. Relationships do help us decrease loneliness. However, communities built around a sense of purpose can give added protection from loneliness. You can build such a community around a common interest, volunteer efforts, sports, youth groups, etc.
Not only will helping your child develop a sense of purpose protect them from loneliness, but it will add meaning and joy to their lives as well. And, as a parent, isn't that what we all want?