I have one daughter in 11th grade, one daughter in 8th grade, and I'm an adjunct faculty member at a local university. We all returned to school this month. I like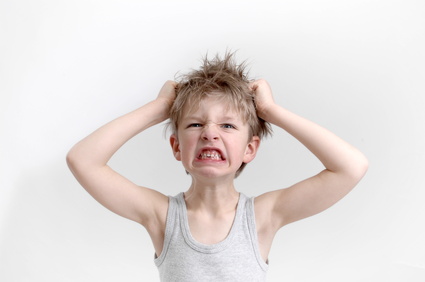 school…but it does come with a boat load of stressful demands and expectations. Getting up and off to school on time, homework to complete after school, long-term projects to plan for, less free-time during the day…. Although my wife does not attend school, she has the demands of open houses, band meetings, "holding down the fort" while everyone is gone for the day, and a myriad of other meetings and school related responsibilities. Really, her job is central to all others getting done. So, school brings a boat load of stress for everyone, whether you attend or live with those who do. This year I decided to wage an "Oxytocin Campaign" to combat the stress of school and the related fall schedule. I invite you to start an "Oxytocin Campaign" in your home as well. It's really pretty simple. To begin with, you need to know a little bit about the hormone oxytocin. Oxytocin is often called the "cuddle hormone" because it aids in bonding between mother and child as well as man and wife. When released, oxytocin produces feelings of warmth, cuddling, and relaxation. It enhances bonding, trust, and empathy, opening the door to more intimate interactions. In addition, oxytocin counteracts the effects of stress. Think about it…oxytocin counteracts stress, helps us relax and trust, and increases our empathy and feelings of intimacy toward the other person. Sounds like we need more oxytocin in the world around us. So, the question is: how do we increase the oxytocin in our family? That's where the "Oxytocin Campaign" comes in.
Oxytocin is released through touch. In particular, a 20-second hug will release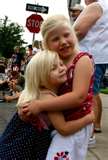 oxytocin in both the hugger and the "huggee." So, I've started practicing the "20-second hug" since the start of school, making it a major component of the "Oxytocin Campaign." My kids think I'm crazy because I hug them and hold on…and hold on…and hold on for 15 seconds before I start the count down. "5…4…3…2…1…oxytocin release" I shout as I release the hug and step back. They laugh and shake their head at the 'weirdness' of it all, but walk away with a smile on their face. My wife has joined the campaign, too. We both walk away from our 20-second hug with a smile on our faces. A truly amazing transformation from stress wrinkled countenance to smiling face occurs after the "Oxytocin Releasing Hug." So, head on out there. Grab a family member, give them a big bear hug, and begin the countdown. "5…4…3…2…1…oxytocin release!" Then watch the stress wrinkles melt as they are replaced with a big glowing smile.