6 Rituals for a Healthier Family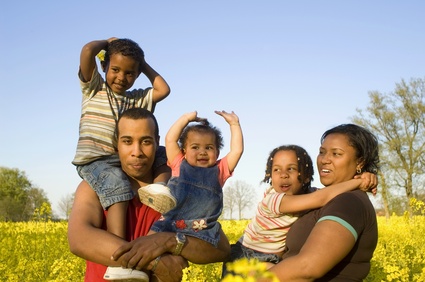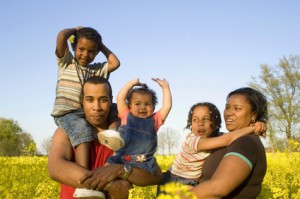 Family rituals provide you and your children with a sense of security, identity, and belonging. They build stronger family relationships through the creation of shared memories and the commitment of time spent together. (See Cheat Codes for Dads: Shared Rituals) With those benefits in mind, here are 6 rituals every family will enjoy.
Family Meals are a tremendous ritual of connection and security. Really, everything I needed to know I learned at dinner. Although Family meals are a great ritual to practice daily, you can shoot for 3 to 5 family meals a week if your schedule doesn't allow for a daily family meal. Involve the whole family in the meal process. Whether they help with food preparation, setting the table, or cleaning up, everyone can help in some way. Use the whole mealtime to talk, share about your day, get to know one another more deeply, and laugh. Use the time to grow closer to one another.
Days of Honor also represent a great opportunity to create rituals to celebrate family. Father's Day, Mother's Day, Children's Day, birthdays, anniversaries…make each one special with activities, favorite foods, and even a few gifts to honor the special people in your family.
A Biannual Mommy/Daddy Night. Twice a year let each child spend the evening and night with either "Mommy" or "Daddy." Take turns so each child gets a special night with each parent. Plan a special meal, watch a movie, enjoy an activity of your child's choosing. Whatever you and your child choose to do, enjoy this special time of parent-child bonding.
Celebrating an International Day can also create a wonderful family ritual. Pick three or four countries you want to learn about over the next year. Take time to learn a little bit about each country. Then celebrate an International Day in honor of that country. Eat foods from that country. Listen to music from that country. Talk about the country. Even play games common to that country.
Heritage Day. In a similar fashion, learn about the country from which your family has descended. Learn about the heritage of that country. Then celebrate the country and traditions of your "origins" on a special Heritage Day.
A Walk in the Woods. Make it a weekly or monthly ritual to take a family walk in the woods or through nearby park. Not only will you grow closer as a family, but you will also reap the physical and emotional benefits of nature as well.
Of course, there are many more rituals you could enjoy. I encourage every family to celebrate holiday rituals, a bedtime ritual, a morning ritual, a parting ritual, a "reunite-at-the-end-of-the-day-ritual"…. The possibilities are endless. But each one presents the opportunity for a healthier, happier family.
What are your favorite family rituals? Which new ones might you like to try?