"Cheat Codes" for Dads: Shared Rituals
If you play video games, you know the value of a good "cheat code." They help the player advance to a new level or gain a special power. Other "cheat codes" help the gamer obtain a special tool or weapon needed in the game.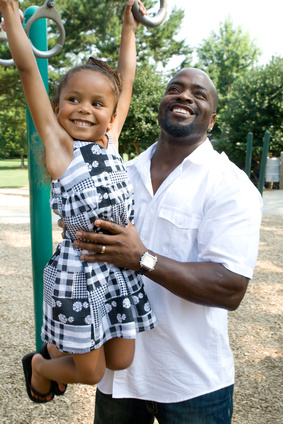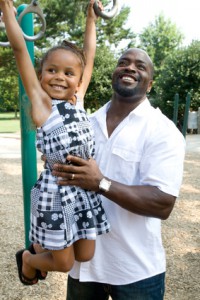 If you're a Dad of daughters, you may feel as though you need a "cheat code." You may want inside information to help you move toward an advanced level of understanding in relation to your daughter. You likely desire a "cheat code" that will open a gateway to a special power of influencing your daughter toward maturity. If so, I have just what you're looking for: "cheat codes" for dads raising daughters.
Previous "cheat codes" discussed include:
Now it's time for another.
The Cheat Code: Shared Rituals.
Purpose: With Shared Rituals, you will…
Increase the time you and your daughter spend together. This will help you build a more intimate relationship with her.
With rituals in place, the need to discipline negative behaviors will decrease. (How to Discipline Before You Even Need To.)
In addition, your daughter's sense of security will increase. She will feel safer in a home with predictability.
Because she feels safer, your daughter will have greater freedom to explore and learn about her world and herself. In fact, The Gift of Freedom is Wrapped in Safety.
Rituals will also help your daughter pursue goals and have a greater sense of purpose in life. (Routines & rituals Add Meaning To Life.)
Your daughter will gain a greater sense of independence and mastery with appropriate routines in place.
Value: Creating shared rituals with your daughter has two great values. First, your shared rituals will guarantee that you spend time with your daughter. Spending time with your daughter in a shared ritual deepens your relationship with her and increases her sense of security. Second, shared rituals build predictability into your relationship and your home. This predictability will increase your daughter's sense of security. With the knowledge of her close relationship to you and the predictability of her environment, your daughter will feel safer to explore her world and herself. She will pursue greater goals. All in all, routines will deepen your relationship with your daughter, empower your daughter to explore her world, and increase your daughter's sense of competence. Who doesn't want that?
Instructions: ThreeShared Rituals to create…
"Daddy-Daughter Time." Set aside one time a week (an evening, an afternoon, a day…whatever time works best) as time dedicated to your daughter. This will become known as "Daddy-Daughter Time." Let nothing interfere with that time.
Find out what your daughter enjoys doing. If you don't know, ask her. If she's not sure, ask her what kind of activities and foods she would like to try or places she would like to visit. Each week during "Daddy-Daughter Time," do one of one of those activities with your daughter. Or, go to one of the places you have agreed upon. You might play Barbies, go to a movie, get ice cream, or go rock climbing. Your options are as broad as your daughter's potential interests and creativity. These first three steps represent what I believe to be one of the most powerful shared rituals you can do with your daughter. You will never regret having engaged her in this way.
Become involved in your daughter's bedtime routine. This may include reading with her, talking about the day, sharing things for which you are grateful, and giving her a simple hug and kiss goodnight. Bedtime is an amazing time to bond with your daughter.
Create a shared mealtime ritual with your daughter and your whole family. Strive to eat one meal a day together. If you can't do one meal a day, do at least 3-5 meals a week. Establish the nights and keep the "meal date." The shared ritual of eating together offers a wonderful opportunity to talk, share, and bond. (Learn the benefits of eating as a family in The Lost Art of Family Meals.)