Exercise Your Depression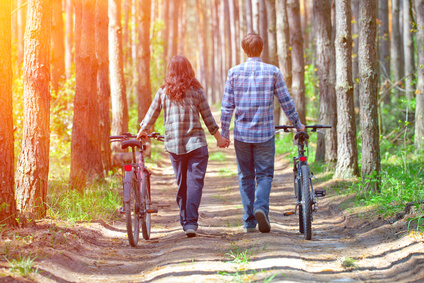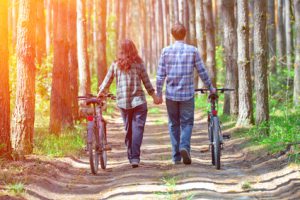 Families and happiness seem to go hand in hand. At least it appears so in Facebook posts and television commercials. But we all know families experience hardships and struggles as well. In fact, our family members might struggle with depression and that depression may deepen in times of stress like we are experiencing today.
If you, or someone in your family, struggles with depression, you know how it impacts the whole family. If so, I have good news. Two studies, one from 2017 and one from 2020, suggest a fun and effective way to help reduce the symptoms of depression. Exercise…aerobic exercise to be more specific. In both studies, engaging in an 8-week moderate to intense aerobic exercise program reduced depressive symptoms. The most recent study (2020) found that those who had a more severe baseline of depressive symptoms were the most likely to respond positively to an aerobic exercise regime. So, if you or someone in your family struggles with depression, start exercising today. Here are some tips to help you get started.
Pick an aerobic exercise you will most likely enjoy. You could walk, jog, bike ride, swim, row, or many more. You can engage in these activities indoors in a gym, on a treadmill, an elliptical, or a stationary bike. Or you can enjoy these activities outdoors, allowing allow you to enjoy the benefits of nature as well.
Buddy up. If you struggle with depression, ask a family member or friend to join you. Join a class or group designed for that activity. If your family member struggles with depression, join them in their exercise routine. You can motivate one another while sharing company and time together. You will not only reap the benefits of exercise but the benefit of companionship and a growing relationship.
Make it a habit to encourage. Express gratitude for the time you share while exercising. Acknowledge improvements. Recognize the beauty around you, especially if you choose an outdoor aerobic exercise. As you do, you will also realize the positive impact of gratitude and awe on your mood and the mood of your exercise partner.
These studies measured improved results after only 8 weeks, but you might just find
yourself enjoying this so much you make a lifetime habit out of it. I know I did. So, if you or a family member are feeling depressed start exercising today.