A Family Night to Share Kindness
We all want our children to learn kindness; so, we model and teach kindness every opportunity we get.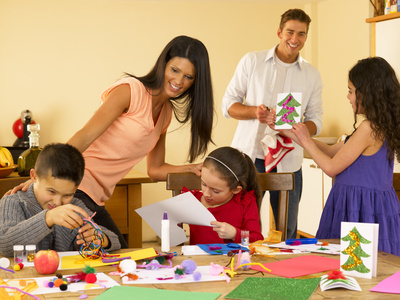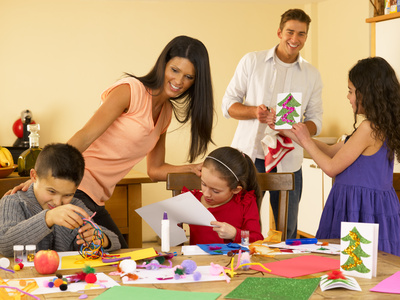 We also want our family to grow stronger and more intimate. So, we share intimate times and grow stronger family ties.
This Family Fun Night activity can help you accomplish both goals (raising kind children and growing stronger family ties) while having fun! It provides an opportunity to gather the whole family together for a project utilizing everyone's imagination and creativity. It allows the whole family an opportunity to show kindness to as many people as desired. And, all it takes is some cardstock, scissors, glue, and creativity. That's right…this is a Family Fun Night making homemade cards. You can make cards for any occasion—thank you cards, funny cards, serious cards, thinking of you cards, encouragement cards, get well soon cards, Christmas cards, birthday cards, etc. You can even make cards for unique holidays like "Pi Day" or "I Forgot Day".  Be as creative as you want with the cards. While you make your cards, admire your ideas. Laugh at one another's jokes as you put them on the cards. Talk about the people who deserve a special card. When all is said and done, you will have a stack of cards to use on any occasions. People love to receive cards in the mail. So, take your stack of cards and practice kindness by mailing them out to whoever you want…at any time you like. In fact, why not send out one or two cards today? Send them out just to celebrate your family fun night of card making.