Last week I read a post by The Romantic Vineyard about "What we do" to keep our marriage strong. I wanted to add some "we do's" to the list as well. What do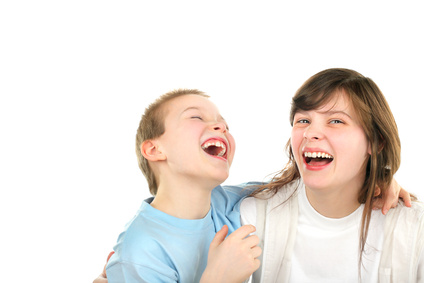 we do on a regular basis to keep our marriage strong? Interestingly, most of the things I thought of not only build a stronger marriage but a stronger family as well!
We do humor. I love to laugh with my wife…and I love to laugh with my children. Humor keeps even the most difficult situations running more smoothly. Humor lessens the friction during conflict. Humor draws us into relationship and deepens our intimacy. Some of our best memories involve times of uncontrolled laughter on the part of at least one family member. To laugh with family is a beautiful thing.
We do music. We listen to music and play music. We share our favorite songs. We sing together…sometimes we sound beautiful and sometimes not so much. Still, we do music. Just as music is filled with harmonies and the sharing of melodies, a family that does music together learns to live their life in harmony with one another while taking turns performing the melody.
We do awe and wonder. I love to experience something majestic or awe-inspiring with my wife. As we stand in awe looking over the wonder of creation or enjoy the awe-inspiring music of a concert, time stands still and we spend an eternal moment enjoying the same wonder. Our favorite time of shared awe and wonder comes in the moments of worship…and that worship can be at church singing a worship song or standing silently hand-in-hand on the beach watching the whales play in the ocean. (Check out this blog on the benefit of awe and wonder to a family.) 
We do holding and hugging. What more can I say? We hold hands, share hugs, and walk arm in arm. When we say good-bye, we give a hug or a kiss. When we come home, we give a hug. When we go to bed, we give a hug. An accomplishment gets a hug or a high-five. For no special reason, we share an oxytocin hug . Hugs put flesh and blood on our expression of love.
We do lunch. The work schedules of my wife and I often make supper a difficult time to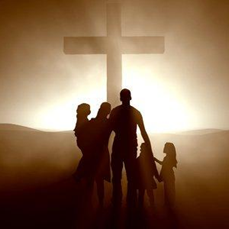 share a meal together. So, we enjoy lunch together. Lunch has become one of my favorite parts of the day. After all, I get to combine eating with the enjoyment of my wife's company…what more could I ask for?
We do Church. Going to worship services at church is a time of growing intimacy between us and between God and us. As a couple and as a family we serve together by helping with various projects at church. We have enjoyed mission trips and service activities as a family. We support one another in our individual efforts to serve through the Church. Whether one of us goes on a mission trip without family or plays in a worship band, we support one another and share in one another's excitement for that service.
What do you do to strengthen your marriage and family?