Nourish the Snow White in Your Life
I love the Disney animation "Snow White and the Seven Dwarfs"—a classic story of jealousy turned to hatred, the love that battle against that hatred, and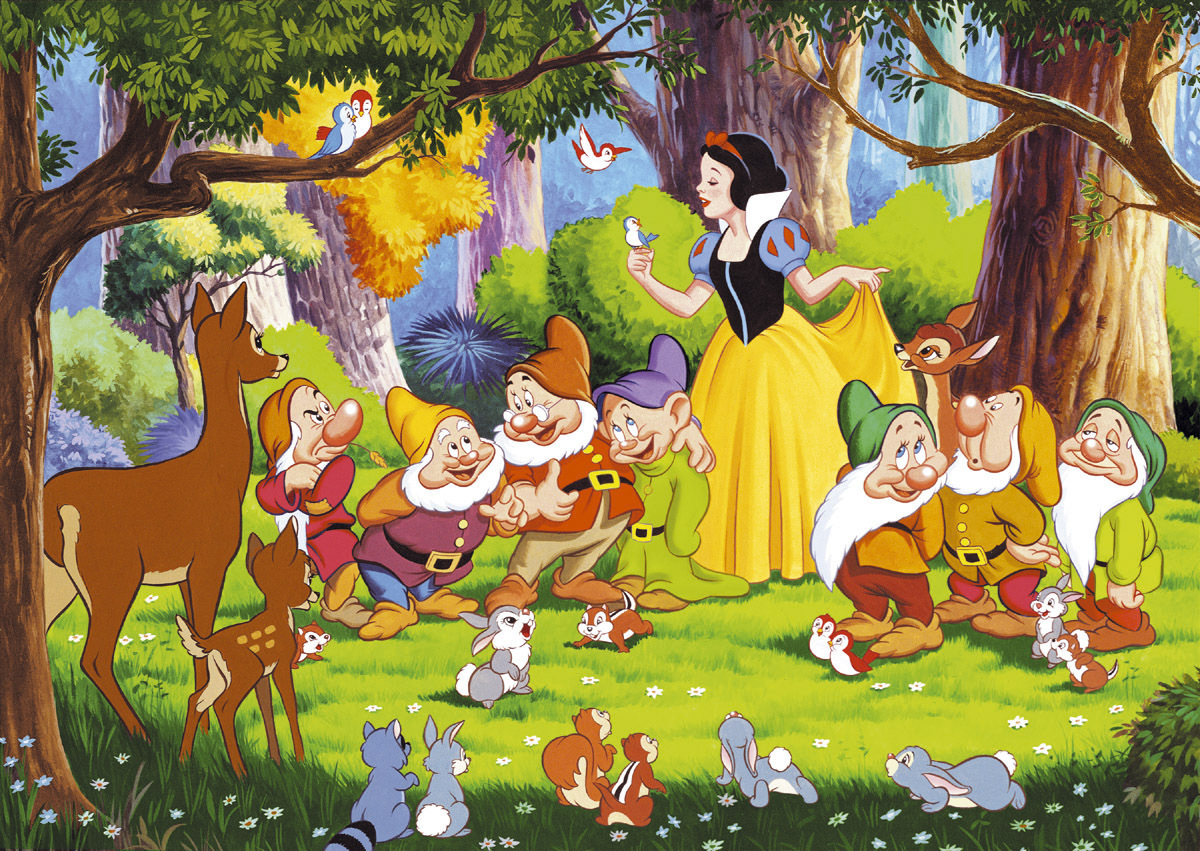 the final victory of "true love's kiss." Although this classic, an adaptation of an even older Grimm fairy tale, was released in 1937, it is still reenacted every day in our marriages and families. Every day we nourish our family members with a "poison apple" or "love's true kiss." Our words and actions either result in an inviting, beautiful red apple filled with poison or the life-giving nourishment of true love. Some words and actions are poison disguised within an inviting red apple. Those beautiful, yet poisonous, red apples cast a spell on family members, making it impossible for them to change, grow, and mature. Through the poison apples of words and actions we control the lives of our children and our spouse. We lull them to sleep. How might we use what appears beautiful and inviting on the outside to limit our family's life and keep them from living out their authentic beauty? Here are a few ways: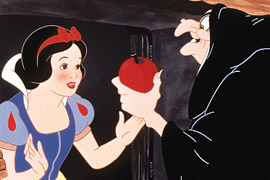 ·

        

Controlling what our children can or cannot feel—"you have no reason to be upset about that, now stop pouting."
     ·

        

Limiting our spouse's opportunities to develop friendships.
     ·

        

Limiting our family member's opportunities to develop interests and hobbies that we do not like.
     ·

        

Demanding that our teens and/or spouse dress the way we tell them to.
     ·

        

Demanding that our family watch only the TV shows we want to watch or listen only to the music we want them to listen to.
     ·

        

Structuring and scheduling every moment of every day for our family, implying that they cannot manage their life independent of us.
     ·

        

Sending the subtle message that your family members are not competent (and cannot become competent) by putting in "the final touches" on a job or stepping in to redo a job they did poorly.
     ·

        

Punishing family members for mistakes such as spilling a drink.
     ·

        

Name-calling, constant criticism, or expressions of dissatisfaction about jobs they put in the effort to complete.
     ·

        

Making negative predictions such as "you'll never amount to anything" (even if said in the heat of anger).
     ·

        

Threatening unrealistic punishments.
     ·

        

Abandoning a family member in the midst of an argument or heated discussion.
Hopefully, you do not nourish with poison apples but with "love's true kiss," like Prince (or Princess) Charm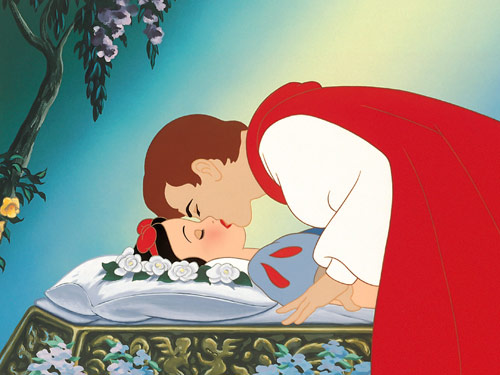 ing. Prince Charming wanted to bring life to the Snow White. He desired to bring out her best. His "kiss of true love" animated Snow White, filled her life with love and admiration, and brought her true self to life. He nourished her with a love that brought out her best. Here are some ways you can nourish your family like Prince Charming nourished Snow White:
     ·

        

Help each family member identify their dream and then achieve that dream.
     ·

        

Find and openly admire characteristics you admire about each family member.
     ·

        

Offers thanks and gratitude for things your family members do.
     ·

        

Learn about your children's day and your spouse's day. Show a genuine interest in their lives. Find out what they like and don't like. Build a map of their activities, interests, fears, and dreams.
     ·

        

Share time with your children and spouse.
     ·

        

Discover what brings your spouse happiness and help bring those things into her life.
     ·

        

Promote your family's welfare. This may mean offering loving discipline to your children.
     ·

        

Accept your spouse's influence.
     ·

        

Allow family members to explore interests, even if those interests differ from your own.
     ·

        

Give up what you want in order to let your family enjoy something they want.
     ·

        

Encourage your children and your spouse. Look for reasons to praise them.
     ·

        

Share lots of loving hugs and playful interactions.
So, are you more like the Wicked Queen or Prince Charming in your words and actions? Do you carry a basket of beautiful red apples filled with poison or a basket of "true love's kisses"? It's your choice. You can choose which basket you use to nourish your family. One leads to pain. The other leads to joy and fulfillment. To me, the choice seems obvious…so, let's all choose wisely.