The Sacred Moment In Every Conversation
Our families, our marriage, and our children are flooded with information today. TV's, computers, smart phones, Ipads, social media, 24-hour news…they all throw information our direction faster than…you fill in the blank. With so much information spoken "at us," it's hard to get a word in edgewise.  In fact, we jump into conversation with our spouse and family midsentence with a "yeah, but…." Or, we talk over one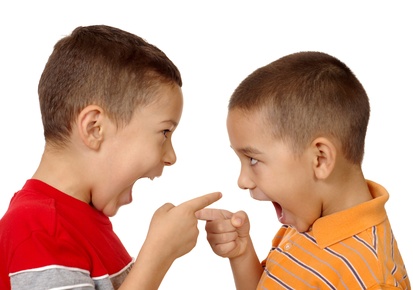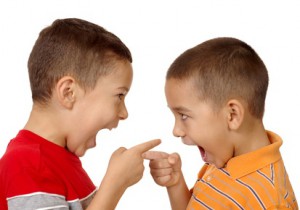 another, each one talking louder than the last in an attempt to be heard. Once we have the floor, we don't stop speaking…no breath, no pause, just tell all as quickly as possible and keep it going in an unending filibuster. Throughout the process, each person becomes defensive. The initial topic often gets lost in our ever more emphatic arguments. Each person grows more possessive of "my time" to speak. And…we lose the sacred moment every conversation needs to bring connection between those involved. The sacred moment in every conversation is the pause, that moment of silence between two speakers. The sacred moment means one person has finished speaking for the moment and the other person has received the opportunity to speak. There is no "yeah, but," no interruption, no filibuster in the sacred moment…just a sacred moment of silence between speakers. Still, the sacred moment provides so much more than mere silence between speakers.
The sacred moment confers appreciation to the listener for patiently waiting their turn to speak.

The sacred moment means the speaker respects the listener enough to pass them the baton of speech, the opportunity to talk.

The sacred moment also respects the speaker by providing an occasion for the listener to think about what was said, to really consider the speaker's point of view.

The sacred moment allows both parties to confirm mutual understanding about what was already spoken.

The sacred moment grants the time needed to consider areas of agreement before jumping into a defensive posture.

The sacred moment allows all parties to remain calm, to breathe life into themselves and the conversation, to maintain composure and an attitude of affection.
Appreciation, respect, mutual understanding, agreement, composure, and affection all in a single sacred moment. Amazingly, that moment remains very short, a simple pause between two people engaged in mutual understanding as the baton of speech is handed from one person to another. But that sacred moment can save a conversation and a relationship! Don't you think it's time we start practicing the sacred moment, the most important moment in any conversation, today?