At the end of every year I sit down, review the goals I made for the previous year, and think about goals for the coming year. I don't always accomplish my goals, but making goals provides direction and opportunity for growth.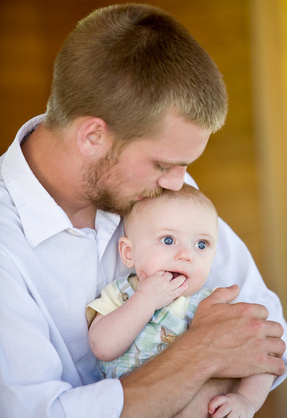 Parenting is one area in which I like to set a few goals. Parenting is hard work. Anyone who thinks otherwise probably does not have children. A great way to grow as a parent is through self-education. We learn about things we value; and, what could be of greater value than our children? With that in mind, we want to constantly learn about our children, how to care for them, and how to help them mature. So, make a goal this year to become a stronger parent by reading a good book on parenting. Below are 6 possibilities. There are many more, but I have listed 6 for your consideration. Pick one to read. Read it alone or read it with your spouse; and then implement some of the many practical ideas they offer.
     ·

        
Raising an Emotionally Intelligent Child: The Heart of Parenting
by John Gottman and Joan DeClaire
Successful adults have learned to manage their emotions and, most likely, learned this skill from their parents while they were young. Emotional intelligence is crucial to success in friendships, marriages, work, and even conflict. In Raising an Emotionally Intelligent Child, the authors equip parents with a 5-step emotional-coaching model parents can use with their children, teaching them to manage their emotions in a positive way while finding appropriate solutions to problems that arouse those difficult emotions. I truly appreciate Dr. Gottman's candid discussion about "teachable moments" as well as situations in which a parent will find implementing this 5-step model ineffective. An excellent book for parenting a child at any age.
     ·

        

Grace Based Parenting by Tim Kimmel
In Grace Based Parenting, Dr. Kimmel offers an alternative to the fear-based parenting style promoted in our culture. He offers an excellent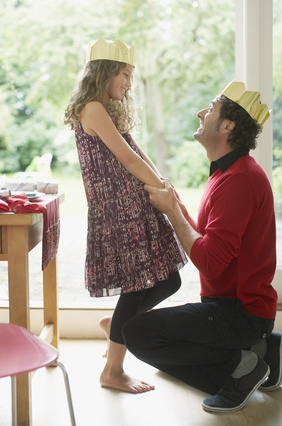 explanation as to why rigid rules and checklists do not work in the long run. Fortunately, he does not stop there. He goes on to recommend a parenting style fashioned after the grace of God that teaches us to "deny ungodliness and worldly desires and to live sensibly, righteously and godly in this present age" (Titus 2:11-13). That is a skill our children desperately need…and, Grace Based Parenting can help parents instill that skill into their children. 
     ·

        

The Blessing of a B Minus: Using Jewish Teachings to Raise Resilient Teenagers by Wendy Mogel
In The Blessing of a B Minus, Dr. Mogel has combined her expertise as a clinical psychologist, experience as a parent of teens, and her Jewish heritage to describe insightful and effective tools for parents of teens. I love Dr. Mogel's open and honest discussion of parenting teens as well as her wit and insight. Her insights are timely if you have a teen in the home. The Blessing of a B Minus will change the way you look at your teen's behavior and have a positive impact on your relationship with your teen. Anyone with a teen in the house will find this book of immense benefit!
     ·

        

The Optimistic Child: Proven Program to Safeguard Children from Depression and Build Lifelong Resiliency by Martin Seligman
Dr. Seligman designed and tested the Penn Depression Prevention Program with 8-12 year olds and found it effective in challenging pessimistic thinking, increasing appropriate optimistic thinking, and combatting depression. In The Optimistic Child, he presents the key components of that program and offers parents concrete practical ways to implement these ideas into daily parenting practices. You will learn how to teach your child life skills and thinking patterns that build mastery and confidence. Amazingly, these ideas will help combat depression in life and teach crucial problem solving skills. An invaluable parenting tool in today's environment of negativity and criticism.
     ·

        

The Blessing by John Trent and Gary Smalley
The Blessing is an "oldie but goody" in parenting resources. Every child needs to know the unconditional love, acceptance, and approval of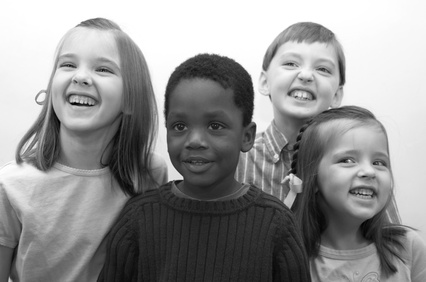 their parents. In The Blessing, John Trent and Gary Smalley offer practical advice to insure that your child experiences your love and acceptance. How? By receiving a blessing from you! You will find a step-by-step guide for offering all five aspects of a healthy and effective blessing to your children. Each time you offer the blessing, you give your children the gift of feeling loved, esteemed, and valued. The sense of unconditional love, acceptance, and approval is a gift of a lifetime in this age of performance-based acceptance! Follow the guidelines in this book and offer that gift to your child in 2012.
     ·

        

Making Children Mind Without Losing Yours by Kevin Leman
Kevin Leman, a psychologist and father, offers expert advice on "reality discipline"–a loving no-nonsense approach to parenting that helps children learn from their behaviors. In Making Children Mind Without Losing Yours, Dr. Leman helps parents understand why children misbehave and what to do about it. He offers excellent recommendations around allowances, responding to temper tantrums, and reducing sibling rivalries. A great read for parents with children of any age.
I had a hard time narrowing my choices down to just 6 books…there are so many good parenting tools. You can find all these resources and more by visiting
Our Favorite Picks
. Have a great New Year…a wonderful 2012 growing honor, grace, and celebration in your family!