Christmas Gifts Kids Will Love All Year Long
I've been thinking about what to get my children for Christmas. As I thought, my mind wandered to last year. My daughter snuck downstairs after everyone was in bed and gave me a stocking gift. The gift was a handmade coupon book filled with coupons I could "cash in" for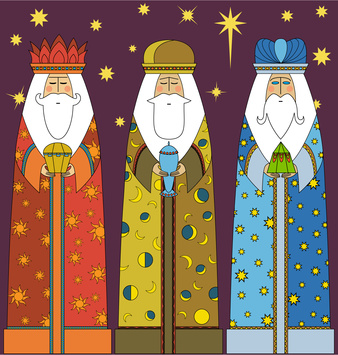 help "taking the garbage out," no questions asked.  I really appreciated that gift. It was thoughtful and loving, gracious…and useful. My mind wandered from there to the wise men giving three gifts to baby Jesus. I guess that's more of a time warp than a wandering, but…. Anyway, recalling these two stories gave me an idea for this year. I want to give my daughters a gift they will remember, one that "keeps on giving throughout the year." And, I always wanted to play a wise man. So, just like the wise men I've come up with three gifts: the gift of time, the gift of attention, and the gift of encouragement. You might be saying, "Nice gifts, but how will I wrap those up and put them under the Christmas tree?" Good question; and, I do have a few ideas to share with you. First though, let me tell you why those 3 gifts are great gifts: thoughtful and loving, gracious…and useful.
The Gift of Time: We spend time with the people we value. In fact, Josh McDowell notes that children spell love "T-I-M-E." I value my children and I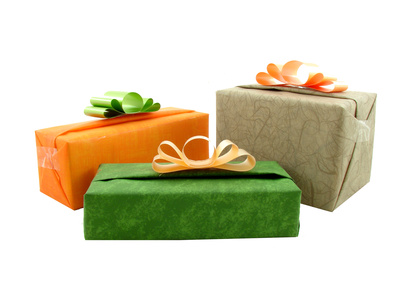 want them to know I value them. The best way to communicate that value is by spending time with them. So, I give the gift of T-I-M-E.
The Gift of Attention: Genuine attention validates our love for another person. In addition, a person who receives genuine attention is redeemed from isolation and loneliness. They know they are loved. They find connection and belonging in the face of genuine attention. So, I give the gift of attention.
The Gift of Encouragement: Encouragement inspires confidence and courage. It gives a person who is feeling down a boost. It expresses confidence in the other person that inspires them to continue growing and gives them to courage to grow. I don't know about you, but I want my children to have a level of confidence and courage that will inspire them to pursue growth. So, I give the gift of encouragement.
So, three gifts (3-just like the wise men): Time, Attention, and Encouragement. But, how are we to wrap these gifts and put them in a stocking or under the Christmas tree? Here are a few ideas.
Subscribe to a

magazine

that will interest your child. You can order children's magazines ranging from Ranger Rick to Kid's National Geographic to Highlights. Each month they will receive your gift. Each month, you can review the magazine yourself and use the articles as starting points of discussion with your child…time, attention, and encouragement.

If you don't like a magazine, try joining a "

you-fill-in-the-blank

" of the month club. These range from

craft-of-the-month

to

children's-book-of-the-month

to the

Lego club

. If you can't find the club you want, make your own. For instance, imagine that your child enjoys marbles and you can't find a "marble-of-the-month-club." Start your own. Purchase a variety of marbles…maybe 60. Wrap up a dozen to give your child on Christmas morning. Enclose a note explaining that they will get an additional 4 marbles every month. Each month, wrap up 4 marbles and give them the package to open. Now, spend time with your child playing marble games or discussing the quality of the marbles. You get to spend time with your child, give them your attention, and encourage an interest. Here are a few other links for possible monthly ideas.

Krafty Kid

for children 3-10 years old  

Make a homemade coupon book that includes 12 coupons expiring on December 31, 2012. Explain that the coupon is good for a free-chore pass–you will do a chore of their request "no questions asked." You can encourage your child by modeling a "servant's heart" as you complete one of their chores once a month at their request.

Purchase tickets (at least one for your child and one for you) to an event that will interest your child (a concert, a play, etc.). Along with the tickets, provide a coupon book with 12 more coupons (one per month) that they can cash in for a simple outing with you. The coupons could include an outing for breakfast at a donut shop, lunch at a restaurant, or an outing of their choice. Now you have a monthly opportunity to spend time giving attention and encouragement to your child.

Give your child homemade tickets for a "Monthly Home Movie Night" complete with microwave popcorn for the whole family. Spend time discussing what movie they would like to rent and set up one night a month to sit down as a family to enjoy the movies.

Schedule a daily reminder on your smartphone that prompts you to give time and attention to your child by doing something encouraging for them. When you get the reminder, do something as simple as sending them a text stating that you are thinking of them, you love them, or you look forward to seeing them after school. Or, if you happen to be in a grocery store, purchase a pack of gum or a candy bar for them. Or, you might pause long enough to offer a prayer for them. Whatever you do, letting them know you think of them throughout the day will encourage them.
6 ideas to wrap up the gift of Time, Attention, and Encouragement for your child…and, at the same time, enjoy your child all year long! Merry Christmas!!