Making Christmas Great for the Whole Family
Christmas time can pull a family together or tear them apart. It can draw family ties tighter or drive a wedge deeper between family members. Christmas brings great joy or deep sorrow. What makes the difference?
Is it the number of gifts under the tree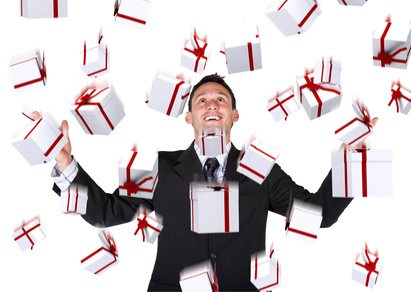 ? No, that leads to competition ("He got more than me!"), entitlement ("I should have gotten that. I'm more…"), or even disappointment ("I didn't get everything I wanted." "This was the wrong one."). Even the Grinch "puzzled 'til his puzzler was sore:" "What if Christmas, he thought, doesn't come from a store? What if Christmas, perhaps, means a little bit more" (Dr. Seuss).
Maybe the amount of money we spend…the more money, the more joy. No, the more money we spend the deeper the post-holiday financial slump we endure. In fact, if Christmas joy came from money we might be tempted to agree with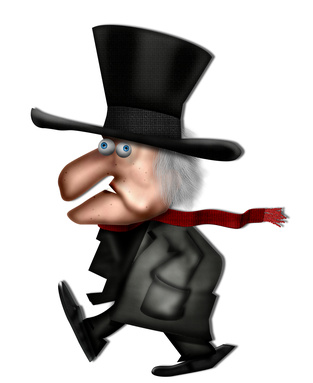 Ebenezer Scrooge: "What's Christmas time to you but a time for paying bills without money; a time for finding yourself a year older, but not an hour richer." Check out this video by

Advent Christmas

regarding the idea of money and the meaning of Christmas.
Maybe it's the decorations. Like the Griswold family you can spend time and energy, even days getting a plethora of lights to shine forth the Christmas spirit. However, if all you care about are the decorations, you may end agreeing with Ellen Griswold when she said, "I don't know what to say, except it's Christmas and we're all in misery."
If these don't make the difference, then what does make Christmas a time of family togetherness, a time of deepening intimacy and mutual joy? Family and the traditions they share. Traditions help families and children in many ways. Consider just a few:
Family members bond over the shared experiences and beliefs that are inherent in traditions, helping our children build a healthy identity.

Family traditions create a family story that we can pass down through generations, giving continuity to our sense of family and stability to our children.

Family intimacy deepens as each person contributes to the development and completion of a family tradition. Children feel intimately involved, loved, and valued as they contribute to the shared experience of family traditions.

The shared traditions of Christmas add joy and celebration to the holiday. They help to create family identity that strengthens and maintains a sense of security in our children.
In light of family traditions, decorating a Christmas tree becomes a time of celebration, joy, and laughter. Arranging a manger scene provides the opportunity to share a family belief in the incarnation of God. As we share gifts with each family member, we communicate a mutual adoration and generosity for one another. Opening a present on Christmas Eve offers the opportunity to build anticipation. Attending Christmas Eve services reminds us of God's love given through the gift of Emmanuel. Each tradition your family enjoys builds intimacy, strengthens family identity, enhances family celebration, and creates joyous moments to recall throughout the year and even into future generations. Yes, "the best of all gifts around any Christmas tree [is] the presence of a happy family all wrapped up in each other" (Burton Hillis). And a wonderful way to wrap up a family is in a lovely tradition.
What traditions does your family enjoy at Christmas time?