3 Things Grace-Filled Parents Give Up
Grace–the unmerited and generous giving of ourselves to another with no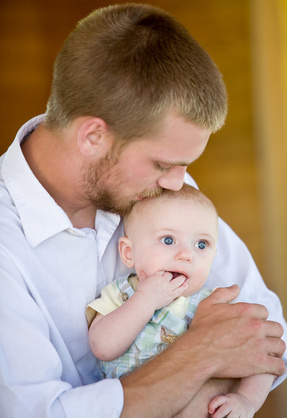 expectation of repayment. In many ways, effective parenting flows out of grace. We give things up so our children might have more. We give of our time, our resources and our energy knowing that, if we do this successfully, our children will leave us and live a life independent of us. Sometimes, however, our own tightly held desires and expectations interfere with grace as we burden our children with our unfulfilled dreams. Our personal fears eclipse our ability to help our children identify their personal strengths and build a unique life based on those personal strengths. We desperately hold on to expectations and personal dreams, molding our children in the image of our desire rather than helping them discover their best self, created in the image of God. To really parent with grace, we have to give up the self-focused dreams and expectations we might hold. For instance, as grace-filled parents, we…
     1.

     

Give up our self-focused dreams and expectations and encourage our children to build dreams based on their own desires and abilities. At times, parents attempt to live out their own dreams through their children. Or, parents might act out of an expectation that their children show talent in all areas. They demand that their children achieve success academically, athletically, artistically, emotionally, and socially. Such expectations and demands make it the teens duty to "bring glory and reassurance to the family" by accomplishing "success." Grace-filled parents give up these extreme expectations and dreams. They help their children define success based on their unique talents, strengths, and desires… even if that means their child pursues a career different than their own.
     2.

     

Give up our fear of rejection. Children grow older and become teens. Teens mature and become young adults. The process of "growing up" and maturing involves separating from parents, differentiating from parents, finding "my individuality," become "my own person." This involves making independent decisions and establishing an independent life, distancing from parents. Sometimes, this feels like rejection to a parent. "They're more interested in their friends than family." "They just want to do their own thing." At times, a teen may turn away from their parent, insult their parent, or even demean their parent in their effort to define themselves as an independent person. If parents, in response to a fear of rejection, attempt to hold on tighter through demands and rules, their child will rebel more. Instead, give up your fear of rejection. Allow your child to separate from you and develop an independent life. Put faith in your child and what you taught them during their childhood. Lean into your loving relationship with them and love them. Allow them to explore and talk with you about their exploration. Accept them, even when you feel rejected.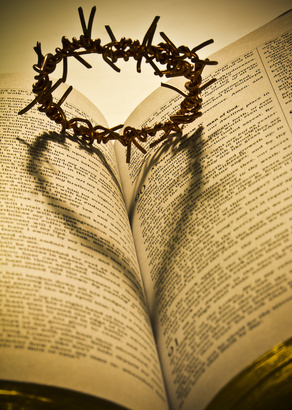 3.

     

Give up worries about our children's future. Our society operates on the lie of "diminishing resources." It tells us that our children "mortgage their future" with imperfect transcripts or test scores, less than constant immersion in scheduled activities, and only basic achievements on their college resume. Our children are so harried and rushed that they have little time for trial and error, unstructured activities, or periods of "bad attitudes." They feel the constant pressure of achievement, success, and accomplishment. Unfortunately, we, as parents, can add to these feelings, or…we can give up our fear about our children's future and focus on giving them our loving acceptance. We can put more effort into teaching our children how to enjoy and balance life than in building a college resume. Most importantly, we can focus more on enjoying a relationship with our children than we focus on coaching them to meet cultural expectations of success.
These are not simple tasks in today's culture of adrenaline rush, performance orientation, and addiction to achievement. However, truly grace-filled parents will work to give up selfish expectations, inflated fears of personal rejection, and personal worries about their children's future. What we give up, we replace with loving acceptance and guidance, a listening ear and empathetic response, and, ultimately, an encouraging but gentle push toward independence.