Go Ahead and Argue…With Honor
If you live with your family longer than a day,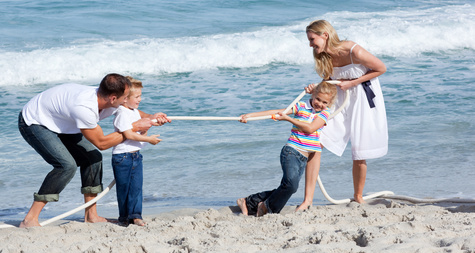 you'll probably have an argument or two. You may, like me, work hard to "make" the other person understand your "point of view" (which of course is the right point of view-LOL) during this argument. This approach leads to anger, frustration, unresolved differences, and strained relationships. On the other hand, you may recall arguments that left you with positive feelings of intimacy. What makes the difference? I suggest that how we argue makes all the difference in the world. That's right, when we honor one another in the midst of an argument, we often grow closer. So, go ahead and argue…with honor. As you do, you will discover that arguments resolve more quickly; and, relationships are not only restored but strengthened. How do you argue with honor? I'm glad you asked.
First, step back. Take a "time out." Allow yourself to calm down and regain control of your emotions. It is common for people to recall the intense emotion and harsh words spoken during an argument but forget what started the argument and the topic of the argument. We can move away from the escalating tension and help maintain an atmosphere of honor by simply taking a "step back," a "time out" to regain control of our emotions and thoughts. This may involve thinking about something other than the source of the argument, doing some physical exercise, taking a shower, or working in the garden. Do any constructive activity that will help you regain control of your emotions and calmly return to the discussion at hand. This honors your family member and sets the stage to resolve the disagreement in honor.
While you "step back" and calm down, "take the log out of

your

own eye." In other words, take a look at

yourself

. Before we can honorable resolve conflicts and disagreements, we need to assess our individual contribution to the conflict. Before you try to explain, justify, or defend your actions, make a private and brutally honest assessment of

your

motives, goals, and expressions. Consider

your

contribution to the current argument. Take time to think about why this particular topic evokes such strong emotion in

you

. Reflect on what

you

can learn about

yourself

from this situation. Our anger in conflict often hides a deeper fear and insecurity.
Second, listen. Be quick to hear during an argument. Listen intently, without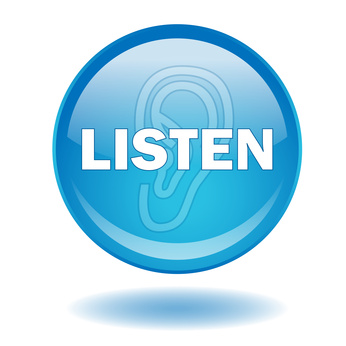 interrupting. Listen with a genuine desire to understand. You may feel the urge to defend yourself. Don't…listen instead. When we listen instead of becoming defensive, we find that the argument opens a book into the other person's heart and soul, revealing their perspective, goals, fears and priorities. The actual words and pattern of the argument merely show us the cover of the book. No need to argue about the cover, delve into the content instead. As you genuinely listen with your eyes, ears, and heart, you open the book to understand the depth and complexity of your family member's feelings, sensitivities, priorities, and perspective. Take the opportunity of conflict to listen carefully, to read the open book, and discover the other person's intimate feelings, sensitivities, and priorities.
Third, speak carefully…speak thoughtfully. Words spoken in the heat of conflict carry extra power. They burn into the heart and mind of your family members. Like quick drying cement, they form rigid patterns of thought, good or bad. So, do not jump into the conversation prematurely. Listen intently to completely understand the other person's perspective, goals, feelings, and sensitivities; then, speak carefully. Careful speaking demands that we speak gently, not harshly. In the midst of an argument, speak carefully by remaining appreciative, polite, and clear. Describe what you see happening rather than evaluating or judging your family members character or purpose. Keep your speech kind. Instead of name calling, express love. Rather than criticize and ridicule, proclaim your belief in your family member's integrity and desire for resolution. If you don't have this belief, recall all that your family member does to show their love for family. Rather than defend yourself, empathize and restate your partner's perspective. 
Three ways to honor one another in the midst of an argument: step back, listen, and speak carefully. Following these three steps will help turn an argument into an opportunity to understand one another and grow closer. So, don't avoid the argument. Go ahead and argue…with honor.