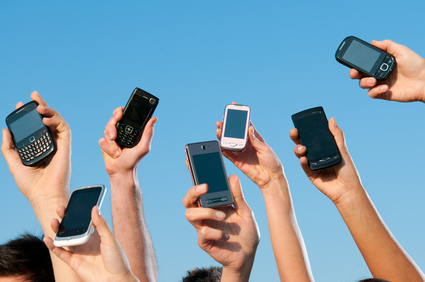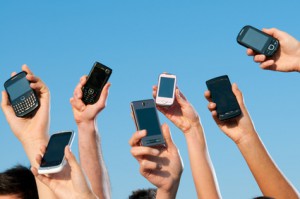 You can hear it wherever you go…ping, ping, ping. The group text messages pour in while discussing the current topic…ping, ping, ping. Emails, mostly spam and a few of import, arrive…ping, ping. Someone's at the front door and your Ring notifies you…ping, ping, ping. Instagram, reels, ping, ping, ping.  Push notifications can constantly invade our lives.  In the process, we become conditions to feel an edge of excitement because "we got mail" or some other important, funny, nonsensical, interesting input. In fact, we feel the same pleasurable excitement that a person who gambles feels at the sight of a poker machine. And when the cell phone "pings," our attention goes "zoom," right out the window. The constant "pings" and pull of the cellphone distract us from whatever task we have at hand. Some studies even suggest that the average person checks their phone (ping, ping) around 85 times a day! That's once every 15 minutes that our attention is distracted from the task at hand. Unfortunately, with the constant checking and pulling of the cellphone, our mood can go "plop." Stress and "FOMO" (Fear Of Missing Out) increase as does our sense of sadness, loneliness, and depression.
Maybe we can just turn our phone on "silent." Then we won't hear the "ping, ping, ping." Unfortunately, we remain conditioned to the expectation of a reward each time we look at our phone—a new reel to see, a new funny cat video, another email, an Instagram to catch our fancy, a tweet from a friend. The silent ping has caught our attention and, "zoom," we find ourselves distracted, our mind wandering to the question, "Have I gotten another message?" "Zoom," we set aside the task at hand and off we go to check our phone. It's a powerful call isn't it? You may even feel that call as you read this.
All these interruptions can leave us with a mood "plop," an increased feeling of stress and "FOMO." They contribute to our procrastination and decrease our productivity. These constant interruptions distract from our family. "Plop"—increased stress, FOMO, more procrastination, less productivity, and distracted from family. So, what do we do? We have to learn to better manage our technology.
Turn off as many push notifications as you can. Rather than receiving notifications of every tweet, every text, every message, every Instagram, every…you get the idea…set aside 2-3 periods of time to check and respond to them during the day. Perhaps you can check once in the morning, once during lunch, and once before bed…you can determine the times that work best for you.
Put your phone on "Do Not Disturb" during sleep time. Only allow numbers you may need for emergencies open to notification through the night.
Train yourself to set aside your phone and focus on your work at hand. You may need to put your phone in a drawer to help you do this. If you worry about the messages you might miss (the "Fear Of Missing Out"), remember you will still view them later.
Don't let the cell phone send you on a downward spiral of "Ping…Zoom…Plop." Manage the technology in your life. In doing so, you'll feel better. You will also model effective technology use to your children, which they may imitate in the long run and feel better as well.