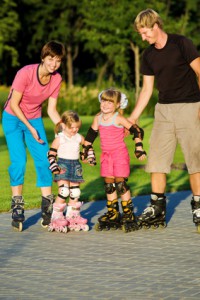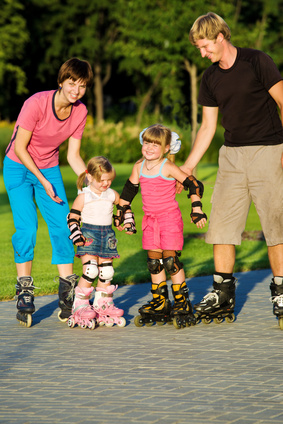 Leisure…free time spent on enjoyment and relaxation in an unhurried manner. How many of us would like more leisure time? I know I do. But our answer this question may change how much we enjoy leisure time: "When is the best time to enjoy leisure activities?" Many will answer by saying," After my work is done." That answer points to a common belief many people in our society hold. Productivity, we believe, is the ultimate goal; time is a resource we need to maximize for productivity and leisure is secondary. (Enjoy Dr. Selin Malkoc's Tedx Talk for more.) This belief interferes with our enjoyment of personal leisure, family leisure, and even family fun. "So what?" you might ask. Well…
A series of studies completed by researchers at Ohio State University looked at how this belief about productivity and time impacts not only our ability to enjoy leisure but our mental health as well. In one study, 199 students completed a brief questionnaire assessing their beliefs about leisure time as well as measures of how much they enjoyed various leisure activities. Additional questionnaires assessed their levels of happiness, depression, anxiety, and stress. Those who believed productivity as more important than leisure and leisure a wasteful use of time, experienced less enjoyment during leisure activities. They also reported lower levels of happiness and higher levels of stress, anxiety, and depression. That's not a great combination for us as individuals or for our families.
In another study, college students came to an office believing they were simply answering surveys for a study. In the midst of the surveys, they were given a break to watch a short, funny cat video. The actual focus of the study was based on the participants' response to this short break, a short period of leisure in the midst of work. Those who reported on the surveys that they viewed leisure as secondary to productivity enjoyed the videos less. They were not productive or useful, so they were less enjoyable…even funny, cute cat videos!
Why do I tell you this in a blog about families? Because our families and every person in our families need leisure time. Individually, leisure time helps us manage stress and supports a positive self-concept. Leisure time reduces anxiety and depression while increasing positive emotions.
In marriage, engaging in leisure time that both you and your spouse enjoy will create greater intimacy. In will lead to a greater knowledge of your spouse, a better friendship, and greater satisfaction with your relationship.
Leisure time allows children to learn and grow. It gives children time to play and interact, learning new skills as varied as negotiating with peers to how far they can safely "push" their physical limits of balance and speed. In fact, we will often see our children rise a "head taller than themselves" during some leisure activities.
Family leisure time provides the opportunity to talk and learn about one another. It creates an environment that nurtures intimacy and support. It helps us grow closer and so creates a safe haven in which to rest.
With all that in mind, don't you want to spend a little more leisure time with your family? Here are 3 things to keep in mind so your family can enjoy the benefits of leisure time.
Put leisure time into your family schedule. One caveat though…don't make a rigid leisure time schedule. Setting a firm start and end time for leisure often robs it of its fun. It makes it feel like another chore we have to fit in before the next thing on the schedule. In fact, one study showed that a scheduled leisure activity was significantly less enjoyable than an unscheduled or "roughly scheduled" one. So, "roughly schedule" your leisure activity to start "around" and end "around" or "when we're done." Enjoy the free flow of your leisure activity.
Do not schedule another activity immediately after your leisure time. Doing so can make your leisure time feel rushed. It can interfere with your ability to truly "be in the moment" of an enjoyable leisure time…which brings us to the next bullet.
"Be in the moment" during your leisure time. Don't think about the next event. And don't give the leisure time some ulterior motive like "moving us toward the next event," improving some skill, or "tiring the kids out." These may all represent secondary benefits. But don't let those interfere with the pure fun of being in the moment enjoying a fun interaction and time with your family.