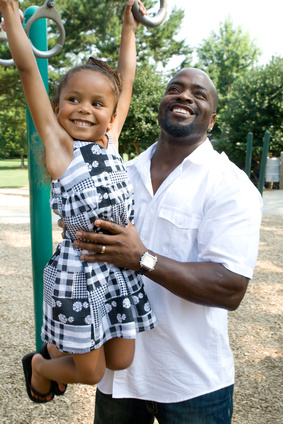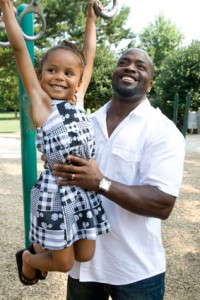 Trust. Our children need to develop a healthy ability to trust if we want them to have healthy relationships. In psychology, our ability to trust develops based on our relationship to our parents—our attachment to our parents. If children have a secure attachment to their parent, they learn a healthy trust of other people. If they have an insecure attachment to their parent, they may struggle to trust other people and, as a result, struggle to some degree in relationships throughout their lifetime. Is this truly the case? Good question.
A ten-year study of 128 toddlers and their mothers assessed this idea. At the beginning of the ten-year study, researchers evaluated the mother-toddler attachment using the Strange Situation procedure (a state-of-the-art method of measuring secure vs. insecure attachment in toddlers). Ten years later, when the children were in their early adolescence, the researchers observed how the adolescents evaluated the trustworthiness of a stranger.
Adolescents who had tested insecure as toddlers showed less ability to identify "low trustworthy" facial cues. On the other hand, toddlers who had tested secure in their mother-child relationship were better able to differentiate trustworthy from untrustworthy facial cues.
The ability to differentiate between trustworthy and untrustworthy facial cues contributes to adolescents having fewer relationships in which an untrustworthy person hurts them…and more positive relationships with trustworthy people. That sounds like something I want my children to experience. How about you?
You might be thinking, "But my children are well past the toddler years. Is it too late?" No. It is never too late to develop a positive, secure relationship with your child. And as you do, they will grow and learn. They will better learn who to trust and how to trust. How can a parent develop a positive, secure relationship with their child. Here are five brief ways you can build a more secure relationship with your child.
Set apart time for your child. Developing a secure relationship takes time, lots of time. Spend time with your children.
Enjoy your child's exploration of the world around them. Get to know your child and their interests. Get excited about their interests and provide them opportunities and ways to explore those interests. Talk to them about their interests and what they are learning. Be excited with them. Admire their exploration of themselves and their world as they explore interests and hobbies.
Be available when your child encounter struggles, obstacles, and fears. You don't have to fix the situation or make it easier. In fact, bailing them out will hinder their growth. But your relationship with your child will grow when you are available to support, encourage, and gently hold them accountable in difficult situations.
Comfort your child when they become upset or disappointed, hurt, or frustrated. Be available as a safe haven to which they can return for comfort and love when challenges arise. Listen to them. Empathize with them. Comfort them. Problem-solve with them. Do all this within the loving embrace of a comforting relationship.
Play. Play is an opportunity to spend time with your child, allow them to explore themselves, and comfort them in challenging situations. Play is an opportunity to have fun with your child, admiring their abilities and their wisdom. Play will build trust. Play is an opportunity to build relationship. Enjoy times of play with your child.
Committing to these five actions will build a stronger more secure relationship between you and your child…a relationship from which they can explore themselves and the world, knowing you are a safe haven to which they can return to refuel with love and go on.