Not Enough Time in the Day?
We have 24 hours every day. That's 1,440 minutes or 86,400 seconds…and it flies by. Time is at a premium, especially within our families. We "never" have enough time. Some would go so far as to say we live in a "time famine." There just isn't enough of it, not enough time in the day.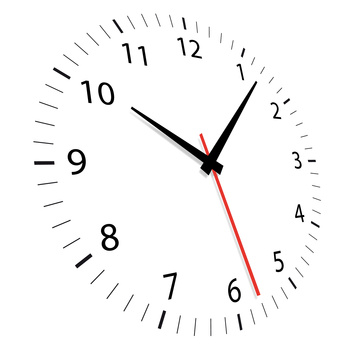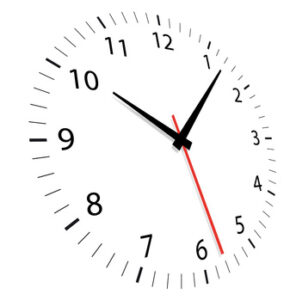 Unfortunately, that perception of time results in a decreased willingness to show kindness to others, to give of our time to help others. I'd like me and my family to be known as people who show kindness. So, what can we do to increase our willingness to help others in the midst of this "time famine"? We can't add time to the day. No matter what we do, there are only 24 hours in a day. We could cut things out of our schedule. But what? We all need to work. We need to spend time with our families. We need to go to school, clean the house, remain involved in the community, engage in some recreation, eat, sleep, socialize…. It takes a great deal of soul searching and priority clarifying to cut "the fluff" out of our schedule.
Still, we need to do something or our willingness to help one another and show kindness will get constantly pushed out, relegated to second (or maybe third) place behind our busyness, lack of rest, and related irritability.
There is, however, a way to perceive more time in the day, a: remedy of sorts. It sounds paradoxical at first. In fact, it doesn't make sense at first glance. But research suggests that it is true. Here it is: give your time to another person through some act of kindness. That's right, give your time to help another and you'll have an expanded sense of time. Give your time away and you'll feel like you have more time to give.
In one study, giving one's time to do something nice for another person led to a perception of greater time in the future. It also led people to feel they had more time in the present and so increased their willingness to help with an immediate task. Even recalling an act of giving significant time to help someone in the past led to a perception of more time.
On the other hand, suddenly receiving free time (being allowed to leave an appointment early), wasting time (scrolling), or spending time doing something for oneself did not result in a perception of having greater available time. Only giving one's time to help another person in some way led to a feeling of greater time availability.
When we make giving our time to help others a priority, we expand our sense of time. When we teach our children to help, we teach them to have an expanded sense of time. That expanded sense of time can contribute to increasing our willingness to help a person in need, whether they be family, friend, or stranger. It can also increase our sense of calm and decrease our feeling of being rushed. I'd like that for my family, wouldn't you? Then let's start giving our time to help our family and others…and teaching our family to do the same.