Are You Planning a Wedding…Or a Marriage?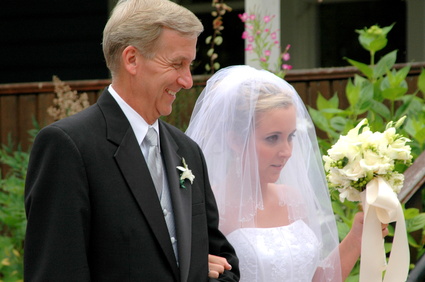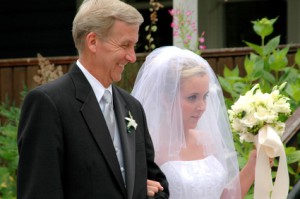 The average cost of a wedding in the United States today is $33,931. That is a lot of money. There's not necessarily anything wrong with spending money on a beautiful wedding; but, it does raise an important question: are we investing in a beautiful wedding or are we investing in a long-term committed relationship? In 2014, two people collected data from 3,000 people in the US that helps to answer that question…and the statistics did not give a great answer to that question.  They found that the length of a marriage decreased as the price of the wedding increased! To state that the other way around: the greater the cost of the wedding the shorter the marriage lasted. Perhaps this is due to the increased debt of higher priced weddings, but really debt related divorce is more about how couples handle the stress together rather than the stress itself. These results are more likely related to whether the couple and their families prioritize the marriage or the status of the big wedding more. Either way, these results should make us think twice about our wedding preparations, to lead us to focus more on relational strength than on just the wedding ceremony itself.
On the other hand, this same study suggests that the higher the number of guests in attendance, the less likely the divorce. In other words, a relatively inexpensive wedding (one that fits the budget) that is highly attended, is a predictor of a longer marriage. I believe that this "attendance factor" provides a couple of advantages. One, it reveals the number of people invested in helping this couple succeed in marriage. Second, it allows the couple the opportunity to make a public commitment to one another and to their marriage before loving witnesses. This public commitment invites those witnesses to support and nurture their marriage.
As you prepare for marriage ask yourself: are you planning a wedding or a marriage?  Planning for your marriage involves much more than simply planning a beautiful wedding. Planning for a marriage means investing less in the ceremony and more in ways to build your relationship skills and relational strength. It means investing in your ability to resolve conflict, work as a team, develop a marital purpose, sacrifice, and serve. Planning for a marriage means inviting other long-term married couples into your life as mentors and supports. It requires humbling yourself as a couple to learn from other successful couples. Don't worry…you'll still have a wonderful wedding day and a fantastic honeymoon…but you can also have a long and happy marriage.