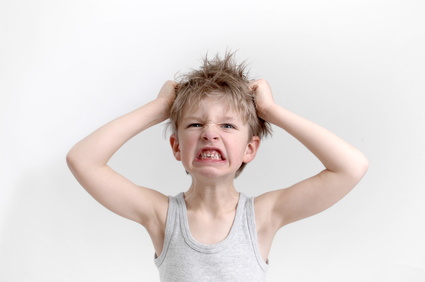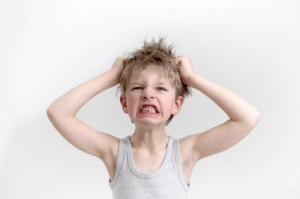 In December, 2021, the US Surgeon General issued an "advisory on the youth mental health crisis" that was "further exposed by COVID-19 Pandemic." Even before the pandemic, our youth struggled with depression, anxiety, and thoughts of suicide. In fact, this report noted that "high school students reporting persistent feelings of sadness or hopelessness increased by 40%" during the decade prior to the pandemic. During that same period of time, high school students "seriously considering attempting suicide" increased by 36% and those who actually created a plan for suicide increased by 44%. And the pandemic only made the issue worse.
Many factors contribute to these statistics. In fact, our children have multiple stressors to deal with—pressures regarding performance, college and future career demands, parental expectations, self-expectations, comparisons…the list goes on. It is no wonder that in the midst of all this, our children and teens often develop a perfectionistic attitude; and that perfectionistic attitude can fuel depression and anxiety. What contributes to a child becoming a perfectionist? Here are a couple of contributors.
Academic pressures. Grades, athletics, and extracurricular involvement become factors with which children and teens compare themselves with one another. Children and teens compete and strive to "be the best."  They may feel pressure to obtain good grades in "AP" classes to get into the best college possible, to become the top athlete to gain a college scholarship, or to become the premier musician or artist or actor in their school to gain a scholarship. If not put in proper perspective, each of these stresses can contribute to an attitude of perfectionism that contributes to depression and anxiety.
Social pressures. Social media escalates social comparisons. The number of "likes" and "followers" becomes a quantitative measure of popularity. Edited photos to "improve" appearance, pictures of only happy days, and photos of friends having fun "without me" all promote perfectionism and fuel comparisons that impact our children's and teen's self-esteem…which leads to a third contributor to perfectionism.
Low self-esteem. Children may think that becoming the best athlete, the best student, or the most popular peer will make them feel better about themselves. Unfortunately, this strategy backfires. No one can become the best of everything. Even the "best athlete" has competitors. And all the comparisons made to "become number one" only serves to further shatter self-esteem.
Parental influences. A parent who wants their child to become the best they can be (and we all want that) can inadvertently contribute to their child's perfectionism. In fact, a meta-analysis of 21 studies that included data from 7,000 college students found that parental expectations and criticisms increased students' self-criticism and perfectionism. A second meta-analysis of studies completed between 1989 and 2021 and included data from 23,975 college students. This meta-analysis suggests that "parental expectations, criticism and their combined parental pressure increased" an "average of 40%" over those years. Parents have higher expectations and voice more criticism in reaction to the increased pressure on children in academic and social settings in general. These increased expectations and criticisms contribute to perfectionism. (See Rising Parental Expectations Linked to Perfectionism in College Students.)
If the pressures of society filter through the family to the child, what can a parent do to help their child and teen not become a perfectionist?
Resolve your own perfectionism and fears. Our children and teens learn first and foremost from how we live our lives. If you struggle with perfectionism, address it. You'll be happier and your children will be happier. You can begin by considering the tips below for yourself as well as your children.
Set realistic expectations. There is more than one type of perfectionism. Self-critical perfectionism is what we often think of when we think of perfectionism. In self-critical perfectionism a person sets up high personal standards and criticizes themselves if they believe they fall short of that standard, experience a failure, or encounter an obstacle that temporarily sets them back. In personal standards perfection, on the other hand, a person sets high goals for themselves but does not become self-critical when they fall short. They strive to become the best they can be knowing that their growth is a process, a journey, not an end goal or destination. They maintain realistic expectations of growth. Developing personal standards perfection rather than self-critical perfection demands self-awareness and self-honesty. We must be honest about our abilities, strengths, desires, and goals. And doing this takes a measure of self-compassion.
Practice self-compassion. Realize that everyone experiences temporary "failures" and setbacks. Those "failures" and setbacks are opportunities to learn and grow. Everyone is in the process of growing and none of us has achieved perfection. As a result, people who practice self-compassion treat themselves with kindness, encouragement, and support. They speak words of comfort to themselves rather than words of criticism, words of encouragement rather than words that reprimand, words of kindness rather than words that berate. Self-compassion will lead to greater success. Our children will learn to practice self-compassion when we practice self-compassion and when we offer them words of kindness, encouragement, and support when they feel discouraged or overwhelmed.
Practice gratitude. Rather than falling prey to comparisons, practice gratitude for how you have grown, strengths and abilities you possess, and personal integrity that live. Acknowledge the positive aspects of yourself.
Humbly celebrate the success of others. Really, there is very little that proves more humbling than celebrating another person's success in an area where you also want to succeed. Find a way to "be happy" for another person's success, to rejoice with them.
These five practices can help you limit your child's perfectionism and nurture a healthy life of growth for your child.