Siblings argue. They have disagreements that escalate to yelling and screaming…maybe even name calling, pushing, and physical aggression. Not all sibling rivalry is bad. Some of it is good…and some is downright ugly. Take a moment to consider the good, the bad, and the ugly of sibling rivalry.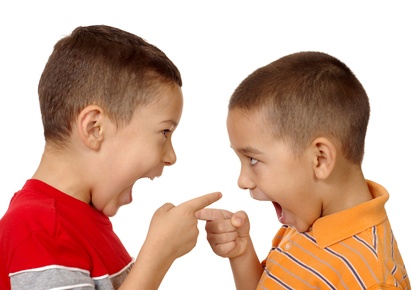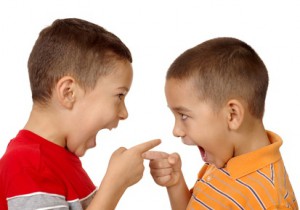 Some sibling rivalry is good. As long as the argument gets resolved and the conflict does not become abusive, sibling rivalry, competition, arguments, and even minor fights can result in positive growth…especially with adult coaching. Consider some of these areas of potential growth:
Sibling rivalry and conflict can increase children's self-control. In the midst of anger and frustration, siblings can learn to stay calm or walk away rather than hit and scream.
Sibling rivalry increases effective emotional expression. Siblings learn how to express their emotions in a way that increases the chance of being heard during a conflict.
Sibling rivalry teaches conflict resolution skills like listening, negotiation, and compromise.
Sibling rivalry accelerates the learning of social understanding—the awareness of other people's emotions, the ability to "read" another person's facial expressions, the knowledge of when to quit "pushing" your point and walk away, and the ability to empathize with another person's point of view.
Sibling rivalry provides opportunities to learn positive problem-solving skills, skills that can lead to a "win-win" for each person involved.
Sibling rivalry also teaches that a person does not always get their way. As much as I hate to admit it, life is not fair. Parents strive to find fairness for their children, but sometimes it just does not happen. Sibling rivalry is one way in which children learn to cope with the minor breeches in fairness they will experience throughout life.
Sibling rivalry can, however, escalate to the bad category. Once sibling rivalry escalates, parents may need to become involved and teach their children the skills necessary to resolve the conflict.
Sibling rivalry becomes bad when the loud, intrusive, and inappropriate behavior of children in the midst of conflict begins to interfere with other people's life or experience. For instance, children's behavior in the midst of conflict may interfere with a parent's desire for peace and calm in a house…or exacerbate an already aching head…or interfere with a parent's need to complete some task. In public, sibling rivalry may create discomfort for the family or other people in close vicinity to the conflict. You can see this happen in restaurants or parks when siblings engage in loud and intrusive conflict. Public episodes of sibling rivalry can build a reputation of disrespect, selfishness, or poor emotional control. A parent can respond to public incidents of sibling rivalry by removing their children from the public forum and taking them to a more private setting. In addition, parents need to take the time to teach their children to remain aware of those around them and to consider the impact their behavior has on those around them.
Sibling rivalry also moves into the bad category when siblings get stuck in the same argument over and over with no apparent resolution. Parents can step into these situations and teach their children problem solving skills. Help the children learn to calm themselves, listen to one another, actively seek to understand each other, identify each other's needs, and brainstorm mutually acceptable solutions.
Finally, sibling rivalry can get ugly. Parents must step in for the safety of the children involved.
Sibling rivalry gets ugly when it escalates to physical or verbal violence. When either sibling becomes abusive of the other, parents must get involved. To assure that all involved parties are safe, the parent may have to separate the siblings and allow them a "cooling off" period. After the siblings have cooled off, parents can bring them together and help them work to resolve the conflict. In addition, parents can set up some basic ground rules for all conflict–guidelines like no name-calling, no physical aggression, and a "hands-off" policy. Guidelines may also include knowing when to walk away and allow one another to calm down.
Sibling rivalry—the good, the bad and the ugly. A parent's job is to keep sibling rivalry in the realm of "the good" as much as possible. A parent who does this will eventually enjoy the benefits of children who know how to resolve conflict, listen, negotiate, and compromise.