A Quiet Threat to Your Marriage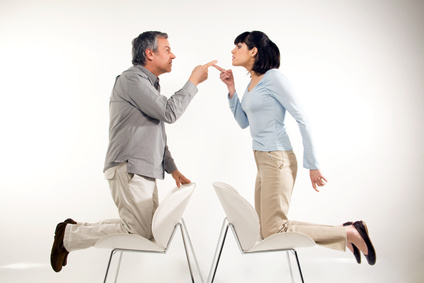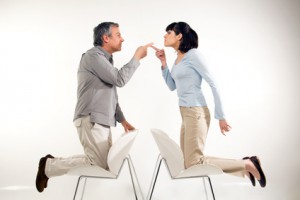 It can happen so easily, quietly, subtly. We are happily married and enjoying our lives together when the busy-ness of daily life creeps up on us. The rush and pressure of work, children, community activities, and finances encroaches on our lives; and, in the midst of the busy-ness and pressure we take for granted that our spouse loves as and will always be there for us. We forget little niceties, like saying "thank you" or "please." We fail to greet one another after a day apart and instead remain absorbed in whatever activity—cooking, watching TV, yard work, playing games—has our immediate attention. We become so preoccupied with our own demanding schedule that we neglect to ask about our spouse's day. All this happens slowly, over time, and without any awareness. But, if left unchecked, each person "suddenly" begins to feel distant, even unloved. Their marriage falls apart as one or both spouses feel unappreciated, unloved, and unimportant to the other.
There is a remedy for this quiet threat. In fact, it is a rather simple fix. It begins with remembering. Remember when love was young and start doing what you did then. Remember when you were dating or even newlyweds? You probably made intentional effort to impress your spouse with your politeness and kindness. You asked them about their day…and listened attentively to their answer. You engaged in even the smallest gestures of affection as often as possible. Remember? Do those things again. Intentionally put in the effort to do the things you did when love was young.
Each morning, ask your spouse about their plans for the day.
Each evening, talk about your day with your spouse. And listen to your spouse talk of their day.
Take 20-minutes each day to talk with one another about your lives as individuals and as a couple and a family. Talk about current events. Talk about your dreams. Talk about your concerns. Talk.
Each day, as you go your separate ways AND when you reunite, give one another a genuine hug and kiss. Not a peck on the cheek, a kiss.
Each day, look for opportunities to thank your spouse for what they do for you, your children, and your home. Thank them verbally or in writing every chance you get.
Each day, verbally acknowledge something you admire or adore about your spouse.
Do each of these simple actions on a daily basis for the next 2 weeks, that's 14 days. Even in that short time, you'll begin to see your relationship grow stronger and more intimate. Then, make each of these actions a meaningful, daily ritual of connection with your spouse. Make them a normal part of your everyday life. As you do, you'll protect your marriage from the quiet threat of busy-ness and nurture a healthy, happy marriage for a lifetime.