The Best Response to Your Child's Ingratitude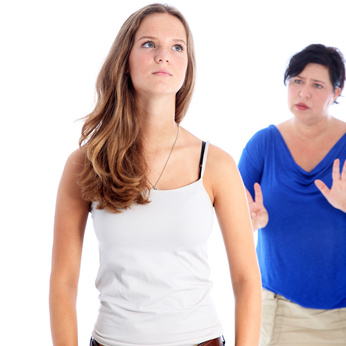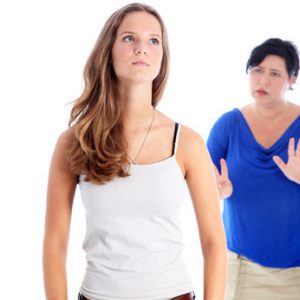 I've heard many parents express frustration over their child's lack of gratitude. Maybe you have done it yourself. It seems even grateful children go through times in which they become ungrateful, demanding, and even presumption. They stop expressing thanks and expect to receive anything they want from their parents. Or, they expect their parent to do anything they want for them…as if we, their parents, were put on this earth to serve their every whim. They express frustration or anger because they don't get something they want, even though we just spent an afternoon doing nice things for them. Or maybe they bemoan that the other kids "have it better" because their "parents understand." You've probably encountered a time like this. Most of us have experienced our children doing at least one of these things. I know I have. When it happens, we ask ourselves: "What's the best way to respond so my children will become more grateful as they mature?"
That's the question Andrea Hussong (from the University of North Carolina) and colleagues sought to answer in 3 -year study involving over 100 parents and children. They considered 6 parental responses to ingratitude: self-blame, letting it go as a "phase" the child will outgrow, becoming frustrated or distressed, punishing, giving in, or teaching/instructing.
They discovered several details about gratitude between parent and child, but I want to focus on what responses parents and children in the study thought fostered gratitude. Parents believed their children showed more gratitude after 3 years when they responded to ingratitude with negative consequences, for instance, putting a toy left out where someone might trip over it into time out or taking away an opportunity for dessert because the child expressed ingratitude for supper.
Children, on the other hand, reported increased gratitude when their parents "got upset or frustrated by their ingratitude." In other words, when parents express their authentic emotions about their children's ingratitude, their children listen… and learn.
So, if you get frustrated by your child's ingratitude and the expectations that accompany that ingratitude, let them know. Stay calm, take a breath, look them in the eye, and tell them: "I get upset when you don't appreciate the food I give you and my effort in preparing it." "It's very frustrating that I spent all evening playing a game you wanted to play and now you demand to stay up late." "I really get angry when you leave your toys where someone could trip over them when you know how to put them away when you're done playing."
Then, if the ingratitude continues, a negative consequence may also help. "No dessert" due to ingratitude over dinner. An "earlier bedtime" in response to demanding behavior in the evening. A toy "put in time out" for the day because a child did not put it away when asked to. The important thing is to make sure the consequence is associated with the area of ingratitude.
And just as important, when your child expresses gratitude, show a little gratitude in return. Your gratitude will reinforce the behavior you desire, the behavior of showing gratitude. Children learn from their parent's example. Your gratitude will set a good example. It will "rub off on them." In fact, your children will rarely become more grateful than you. The more gratitude you show, the more gratitude they will show.