The New Order of "Awe-Walkers"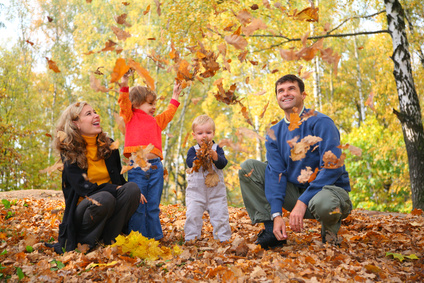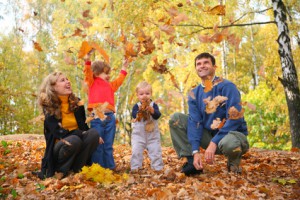 Would you like your family to experience more happiness? Less upset? Greater social connection? If you answer yes, the New Order of Awe-Walkers invites you to join their ranks. It's free (well, I just made it up) and the required activities can be completed in as little as 15 minutes a week. I decided to start the New Order of Awe-Walkers in response to a recent piece of research. In this research, a group of people in their 60's, 70's, and 80's were divided into groups by researchers affiliated with the University of California, San Francisco. Both groups were asked to go for a 15-minute walk once a week for 8 weeks. Both groups were also asked to take a "selfie" during their walk and send it to "the lab." Finally, both groups were asked to complete a daily on-line assessment of their mood.
Only one group, however, was given instructions to cultivate awe as they walked. Specifically, they were asked to walk somewhere new, pay attention to details, and see "everything with fresh, childlike eyes." This group became the "awe-walkers." The other group simply went for a walk.
Not surprisingly, the "awe-walkers" improved their ability to discover and amplify awe. They also reported greater happiness, less feeling of upset, and greater feelings of social connection than the "non-awe-walkers."
Even more surprising to me, the "selfies" taken by the "awe-walkers" changed over the time of the experiment. The "awe-walker," although still in the "selfie," became less focal to the picture and even secondary as the scenery around them grew more prominent and focal. In a sense, the world became larger. They became a little less self-focused in their selfie and more "a part" of a larger, more awe-inspiring world.
Based on this research, I invite your family to join the New Order of "Awe-Walkers." To join only involves two steps… make that three.
Commit to going for a 15-minute walk with your family every week.
While walking, pay attention to the details around you. Intentionally see "everything with fresh, childlike eyes."
Talk with your family as you walk, sharing with one another what each one finds "awe-
some."
That's it. Just fifteen minutes once a week to enjoy an "awe-walk" with your family….and then share the increase in happiness and social connection it will produce. Won't you join the New Order of "Awe-Walkers"? (For more on the power of awe for your family read Using the Power of Awe for Your Family.)