Is Your Marriage Like Chocolate Cake Without Icing?
Research published from Binghamton University has verified a secret ingredient of a stronger marriage. Well…it not really such a secret. Many people know about it without ever reading the research. They would consider it common sense, a "given." So, maybe it's not such a secret but…well, let me just tell you about the study and what it suggests.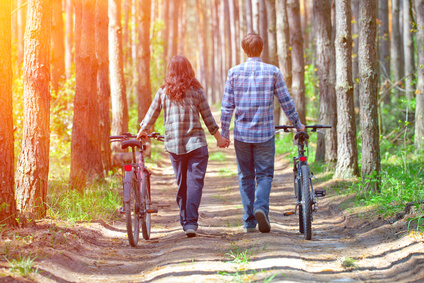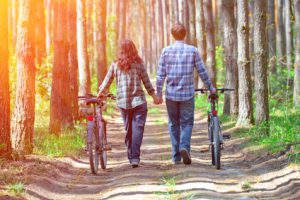 The researchers of this study included 184 couples over the age of 18 years in an exploration of the connection between attachment style, touch satisfaction, and marital satisfaction. Not surprisingly, they found a strong association between non-sexual physical affection and a satisfying, strong marriage. Non-sexual physical affection included things like cuddling, holding hands, and hugging.
As always, there was a caveat and I found it extremely interesting. Non-sexual physical affection had a different meaning and impact for men and women. For men, the presence of non-sexual physical affection was associated with an increase in marital satisfaction. In other words, physical affection was a positive contribution to the marriage, "the icing on the cake."
For women, however, the lack of non-sexual physical affection was associated with relationship dissatisfaction. Its presence did not necessary create greater satisfaction. Non-sexual physical affection was an essential, expected ingredient for marital satisfaction. The lack of it was a negative and resulted in a less satisfying relationship. In other words, women want non-sexual physical affection as a basic ingredient for creating a satisfying relationship.
As I said, non-sexual physical affection is a "not-so-surprising ingredient of a solid marriage." What is surprising is how many couples leave this ingredient out of their marriage and so never enjoy a fully satisfying relationship. According to this research, leaving the snuggle and the hug out of your marriage is like enjoying a chocolate cake without the icing (my favorite part by the way) for men.
For women, having a marriage without the snuggles, hugs, or holding of hands is like trying to eat a chocolate cake made without any sugar or sweetener; you can't even enjoy it.
So, reach out and hold your spouse's hand while you drive down the road or walk around the block. Cuddle up on the couch to talk, watch TV, or listen to the radio. Give several random hugs throughout the day. Fill your day with acts of non-sexual physical affection. It is a crucial ingredient to your happy marriage. (For more on the benefit of physical touch in your marriage read Six Reasons to Hug Your Family.)