A Card Game to Change the "Same Old Fights"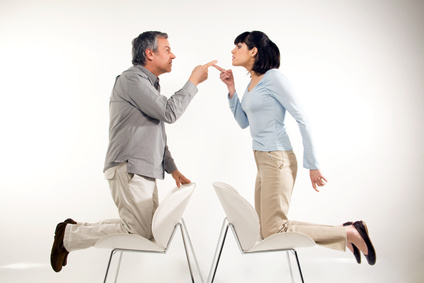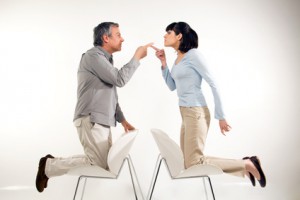 I love this quote: "What makes conflict so painful is that we are desperate to be heard but too upset to listen, desperate to be understood but too upset to be understanding, desperate to be validated but too upset to validate. What can help you get what you need is [a] willingness to stoke even a small ember of empathy for your partner's experience." (Dr. Alexandra Solomon)
An incredibly wise statement. Arguments are not resolved without listening, understanding, and validating. Unfortunately, the heat of a conflict sends us into a fight or flight mode, making it extremely difficult to listen, understand, and validate. So, what can you do? Here is a neat little "card game" that can help you become less "desperate" and more able to listen, understand, and validate. It demands some prep time, but the results can be wonderful.
Preparation:
Think of the tone of voice that escalates your conflicts. Then, write down the tone of voice that will help prevent an escalation. This may include calm (vs. agitated), gentle (vs. harsh), soft (vs. loud), sincere (vs. sarcastic), and any others you think of. Make one note card for each positive tone of voice.
Think of the words and phrases that escalate your arguments. Now, write down words and catchphrases to help calm an escalation. These might include repair statements John Gottman talks about. They can also include phrases that affirm your love for one another, phrases like "Even when I'm upset, I still love you" or "We can disagree and still love one another."
After you have made these cards, put them around your house—on the fridge, on the mirror in the bathroom, on your dresser drawer…where ever you will see them throughout the day and where ever they will be readily available to you in the "heat of the moment."
Playing the Game:
Now that the cards are spread throughout your house, make a point of reading them as you go about your day. Say them out loud when open the fridge, look in the mirror, or any time you see a card.
If (when is probably more accurate) you find yourself in an argument with your spouse, recite one of the cards. If you struggle to remember what any of them say, walk as you talk and read the cards along the way. Walking and looking for the right card as you talk may change your argument in and of itself…may even make you laugh a little.
Also, as you read the new statements and follow the new tone of voice directions, you will be changing your style of argument for good.
You may even find yourself better able to listen, understand, and validate. Better yet, doing all this will turn the argument into an opportunity to learn about one another and grow more intimate. Now that's the way to win a great card game!