My friend stood at an ATM machine getting money when someone walked up behind her and began to "grope her." She was furious. Being an independent strong woman, she turned around and hit him with her purse in one smooth movement. He fell to the ground. She prepared to tell him off when he held up his red and white cane saying, "Wait…I'm blind. I was trying to find the ATM machine." Now, my friend, being a kind and compassionate woman, suddenly felt guilty for having decked a blind man. She apologized and helped him up. What changed? Her perspective of the situation changed. She went from thinking someone was trying to take advantage of her to thinking someone was in need due to physical challenges. How many times does this happen in marriage (perhaps to a lesser extent and with no physical attacks I mean)?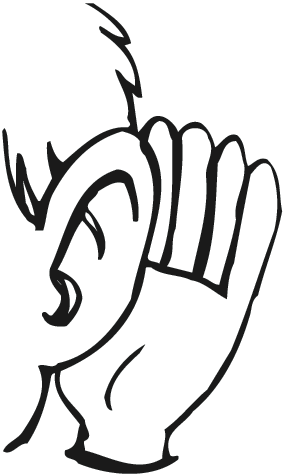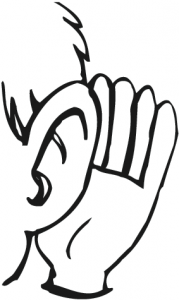 You walk into the house and say "hi" to your spouse. He ignores you. As your irritation swell up and you get ready to yell, you realize he is on the phone. He looks your direction and smiles as he mouths, "I love you." In a moment, your realization meets his smile and your irritation turns to joy.
You and your spouse are having a discussion in the kitchen while you cook dinner. As you look at the pan stirring noodles, you hear your spouse say, "That was stupid." Thinking you were called "stupid," you look up to complain. Your spouse is standing over a jar of spaghetti sauce with sauce dripping down her shirt. She smiles, "I forgot it was already opened." Anger turns to laughter.
You walk into the kitchen to find the sink full of dishes. Frustrated, you begin to rinse them and slam them into the dishwasher. When your spouse walks into the room you say sarcastically, "Thanks for cleaning the kitchen." Your spouse apologizes and explains that the children have been sick and throwing up all day. You notice the stain of vomit on her shirt. Anger becomes compassion as you give her a hug.
In each situation the only thing that changed was the perspective of the situation. Sometimes we need to take a breath before reacting. We need to take a sacred pause, to slow down and practice a little patience before we explode. The sacred pause allows us look to our spouse and ask a few questions, find out more about the situation, and learn more about what's happening from their point of view. That sacred pause, that moment of patience, can turn anger into compassion or frustration into joy. That sacred pause can save your marriage.