4 Parenting Mistakes to Avoid
Let's face it. Parenting is hard work, an emotional and mental endurance workout. It comes with great hopes and joys as well as difficult challenges and struggles. Unfortunately, it does not come with an easy-to-do manual. Each child is different…and each child demands something different from their parent. Although I can't tell you the one perfect thing to do as a parent to assure your children becomes healthy and mature adults, I can tell you about four common parenting mistakes to avoid. Avoiding them can help you enjoy more of the hopes and joys of parenting than the struggles and disappointments. So, here we go…four parenting mistakes to avoid.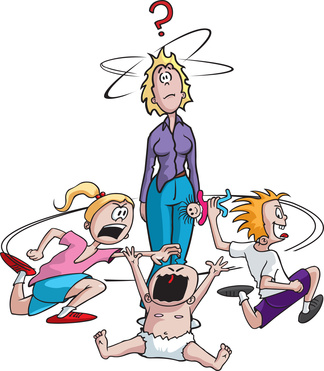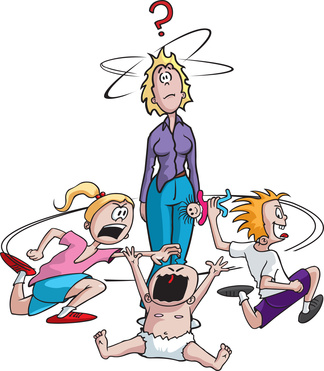 Enabling. Parents enable their children by indulging them, satisfying their every desire and "bailing them out" in an effort to save them from discomfort.  Saving your children from consequences and discomfort only leads to children who avoid challenges and hard work. It contributes to entitled children. Ironically, enabling our children in this way also contributes to lower self-esteem.  So, instead of enabling your children, begin to empower them. Teach them personal responsibility. Let them experience the consequences of their behavior. Let them "suffer" the reality of not having every need satisfied. Let them grow strong. (Three Simple Steps to Discipline Children)
Inconsistency. Consistency provides predictability and security in family life. Children thrive when they feel secure. Inconsistency, on the other hand, leaves them guessing and frustrated. They begin to second guess themselves and feel inadequate to meet demands that they can't even quite figure out.  In other words, inconsistency hurts our children. Consistency, on the other hand, leads to growth. Children grow more mature and experience more happiness when we strive to maintain consistency in our homes—consistency in rules, consistency in routine, consistency in love, consistency in attention, consistency in expectation…consistency. (All Parents Fail Without This Ingredient)
Invalidating their feelings. Everyone has feelings. Feelings give us important information about priorities, needs, and concerns. They energize us to meet those priorities and communicate our needs. We invalidate our children's feelings when we minimize them, contradict them, or lecture them rather than empathizes with them. When we invalidate our children's feelings, they feel misunderstood at best and possibly even feel like there is something wrong with them for having feelings. As a result, they may become more defiant or experience mood problems like depression or anxiety. Empathize with your children's emotions. Listen. Understand. Empathize. Then, and only then, discuss and problem-solve.
Phubbing. Phubbing is snubbing someone by looking at your phone: phone snubbing or phubbing. Multiple studies reveal that cellphones interfere with relationships. They make the person being "phubbed" feel invalidated, unimportant, and disregarded. Our children whither when they feel disregarded and unimportant in their parents' lives. They begin to "act out" to gain attention when they feel ignored. Quit "phubbing" and start loving. Give your children healthy attention. Interact. Play. Engage. Enjoy…and they will realize their importance and significance. (A Sense of Belonging Phubbed & The Power of Your Thumb)
Avoiding these four common mistakes will not assure a perfect child…but they will help you a better parent.