Parenting the Curious Explorer
Children…curiosity…exploration…constant q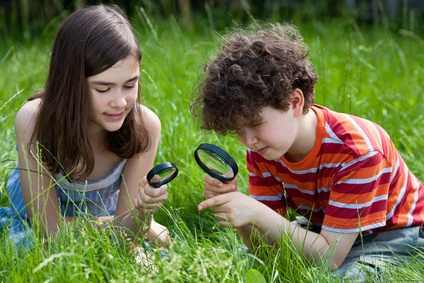 uestioning. These words seem almost synonymous, don't they? In fact, children love to explore. They have an incessant curiosity that leads them to actively investigate everything around them. They explore things with their eyes, ears, hands, and even mouth. Like miniature scientists they study the world around them to discover "how" and "why" things happen the way they do.
In the midst of all this curiosity and exploration, do you know what interests children most? You do! They want to know everything about you, their parent–what interests you, what holds your attention, what arouses your emotions. That's why your infant wants to play with the cell phone you spend so much time looking at or the pots and pans you spend the hour before dinner using. A child's curiosity also leads him to ask you unending questioning–"What are you doing?" "What's that?" "How's that work?" "What's that do?" "Why?" Sometimes this curious desire to know leads them to engage in somewhat irritating behaviors like flipping the light switch on and off to learn about cause and effect, or, throwing their spoon on the ground to see how much they can get you to do. As they get older, their curiosity encourages them to chase after ants with a magnifying glass to look at their magnified image and learn about nature. Even a teen's curiosity leads to behavior we sometimes questions, like "doing donuts" in a snowy parking lot or setting a firecracker off in a model car. They want to know about everything…especially those things that interest you. This incessant desire to learn about the world may even lead to behavior you don't particularly like. I remember learning how to make a "washtub bass guitar." I loved music and the excitement of making my own instrument overwhelmed me. Curiosity and excitement led me to drill a hole in the bottom of my parents' only washtub basin, cut off the whisk-end of the broom, and connect them with a string. The resulting music sounded good to me…my parents disagreed. I ended up playing the blues in my room for a time.
All kidding aside, curiosity helps children learn. More importantly, a child finds the most pleasure in exploring when they can share that exploration with a parent. As a parent responds with supportive comments and shared excitement, their child gains pleasure, finds that learning is fun, and grows more confident in their ability to meet and conquer challenges. I love this table developed by Dr. Bruce Duncan Perry, MD, PhD, that shows curiosity ultimately leads to greater confidence and more exploration. Limit their curiosity and you ultimately limit their mastery, confidence, and even sense of security.
| | | | | |
| --- | --- | --- | --- | --- |
| Curiosity | | Exploration | | Discovery |
| Discovery | | Pleasure | | Repetition |
| Repetition | | Mastery | | New Skills |
| New Skills | | Confidence | | Self Esteem |
| Self Esteem | | Sense of Security | | More Exploration |
Children are curious, but they are also immature and inexperienced. As family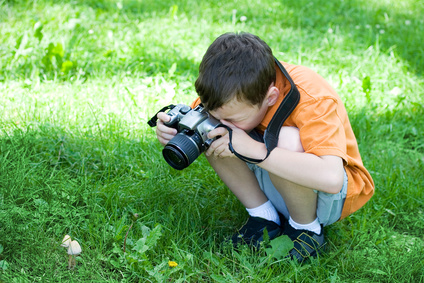 shepherds, we have to watch them and protect them while encouraging appropriate exploration. That demands that we accept their curiosity and their immaturity as natural. We need not yell and scream at them for immaturity. No, immaturity calls us to teach them. Their immaturity invites us to be present with them in their curiosity, invest our time in their exploration, and share in the excitement of their discovery. By remaining present with them in their curiosity, we can address any concerns that might arise. When they become disruptive, our presence will teach them how to explore in a more appropriate manner. Investing our time in their exploration allows us to help channel that exploration in appropriate venues. We can teach them that the library is not the place to explore sound, but the music room is…late at night is not the best time to practice rock riffs on the electric guitar, but early evening is…the house is not the best place to explore the properties of flying water, but the yard is. By sharing in their excitement we teach them that exploration is valuable, learning is fun, and discovery is good. A parent who shares in the excitement of their child's discovery will find ways to promote exploration and curiosity rather than saying "don't touch," "don't climb," "don't take that apart," "don't get dirty." That may mean setting some boundaries around the curiosity. For instance, letting your child know that playing in the mud may be fun, but they have to change clothes before stomping through the living room…playing with the condensation on the window is interesting, but they will need to help clean the fingerprints off the window when all is said and done. And, while they help you clean up, you have the opportunity to talk about the exciting discoveries made during play.

Enjoy your children's curiosity. Nurture and participate in their exploration. Celebrate their discoveries. They will grow in wisdom and confidence. Most importantly, you will both enjoy a deeper and more intimate connection as you explore your child's curiosity together.