The Top 6 Components of an Effective Apology
Let's face it; we all make mistakes. We all do things in and to our families for which we need to apologize. It could be something as simple as forgetting to pick up the milk or as complex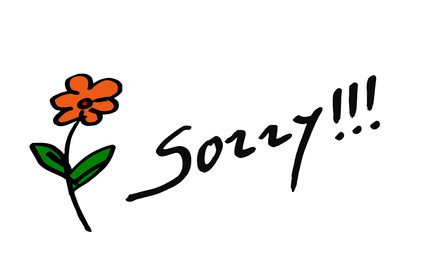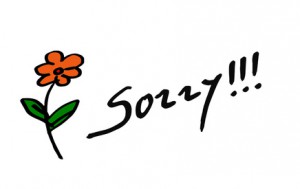 as feeling unloved. Whatever it is, an apology is in order. But, not just any apology will do. Research out of Ohio State explored what makes an apology effective. The study's lead author, Roy Lewicki, completed two studies involving a total of 755 people and found an effective apology consists of six components. In each of the two studies, participants read a scenario that included an apology for a wrong committed. In both studies, the apologies containing more of the six components were considered more effective. At the same time, not all components were equal. Participants considered certain components more important than others.  So, for the top six components of an effective apology:
Number six and the least important component is…a request for forgiveness. Not surprising. After all, asking the other person to forgive me means I'm still thinking about myself. So, if one component is left out, this might be the one.
Numbers five, four, and three tied for third place in importance. So, the components of forgiveness landing in third place of importance are…expression of regret, an explanation of what went wrong, and a declaration of repentance. These components remain very important but are not enough by themselves. They need more. They're all talk—expression, explanation, declaration. We need the component deemed number two in importance to move the apology to a new level and make it more effective.
Offering a repair. The second most influential component in an apology is offering to fix the wrong, to undo the damage. Talk is cheap. Actions speak louder than words. The offer to repair the wrong moves the apology into the realm of action.
And, finally, the number 1 component of an effective apology is…acknowledgement of responsibility. Clearly stating you made a mistake, accepting fault, and taking responsibility is the number one component of an effective apology. Avoid blame. Offer no excuses. Just accept fault and acknowledge responsibility.
These six components of an effective apology could help resolve disagreements in our family. And, thankfully, you can teach these skills to your family. Encourage one another to accept responsibility for wrongs committed. Help one another consider ways to make repairs for wrongs committed, whether committed unintentionally or intentionally. Perhaps the best way to teach these six skills is by example. Model the six components in your own life. Model, model, model…and model again.