Why Thank Your Spouse for Doing Chores?
I've heard it a thousand times (well, maybe that's a bit of an exaggeration, but I have heard it a lot!): "Why should I thank her for doing what she's supposed to do?" Or, "I'm not going to thank him for doing what a man's supposed to do!" Or, "Why should I thank him for taking out the garbage when I cook the meals, clean the house, and do the dishes!" The short answer is because it's polite and it will encourage them to do more.  But, that answer is incomplete and short-sighted. Let me explain what I feel is a more compelling answer.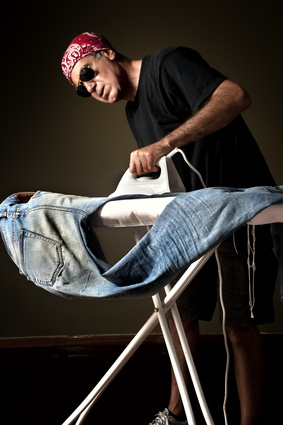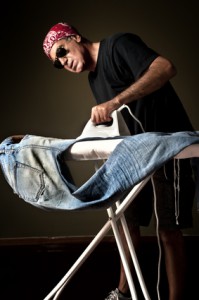 We all want to feel appreciated, especially by our family. Thanking our spouse for doing some routine, expected chores gives them the gift of feeling appreciated. Appreciation is a gift of love you give your spouse. But wait…that's not all. There are even BETTER REASONS to appreciate your spouse!
A series of studies from the University of Massachusetts (click here to read the studies) explored the impact of appreciation in romantic relationships. They looked at two types of behaviors, each involving an expenditure of time, effort, and resources to meet the needs of a one's partner or home. One type of behavior involved "partner favors," behaviors engaged in directly for your spouse. The second type of behavior involved "family chores," the mundane, tedious tasks not done directly for your spouse but still needing done. "Family chores" included activities like cleaning the bathroom, paying the bills, or taking out the garbage. In a series of studies and questionnaires, the researchers asked couples how often the engaged in specific "partner favors" and "family chores," how appreciated they felt, and how satisfied they were in their marriage. The couples' answers revealed some surprising results.
When a person felt appreciated for doing the mundane, tedious "family chores," the chore became more of a "want to do" activity rather than a "should do" activity. People crave appreciation so much that even mundane tasks become more desirable when we know our spouse will appreciate them. Chores become a positive investment in the relationship, not just another tedious job. As a result, the appreciated person is more likely to keep doing chores…and to do them happily!
Appreciation for "family chores" led to greater relationship satisfaction. When "family chores" were appreciated, couples described their relationship as more satisfying and intimate.
Put these two points together and you find that appreciating our spouse sets a positive cycle in motion. The doer feels appreciated and the chore takes on new meaning. It becomes a positive investment in the relationship. Rather than another tedious task, it is an expression of love sown into the relationship. The doer then desires to do more chores, to sow more love into the relationship of appreciation. The appreciator delights in a helpful spouse. They enjoy a spouse who participates in maintaining the household and becomes even more appreciative as a result. When both spouses become doers and appreciators, you create a cyclone of appreciation pulling your marriage toward greater levels of mutual appreciation and joyous service.
So, why thank your spouse for doing chores? To create a cyclone of appreciation, an environment of joyous service and mutual gratitude! Sounds like a pretty sweet spot, doesn't it? Get the cyclone of appreciation started today by simply voicing your appreciation for the chores your spouse has done.