Combatting Loneliness & Negativity in Your Family
Loneliness impacts our mental and physical health. In fact, it has a similar impact on physical health as smoking 10 cigarettes a day. It can also contribute to depression and anxiety. Knowing this, I want to teach my family how to combat loneliness. Don't you?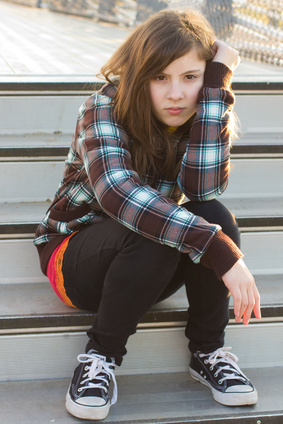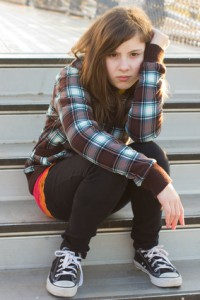 Researchers from the University of Nebraska offer a helpful suggestion in the results of a study they conducted over the span of one year. The 565 participants completed surveys assessing their level of loneliness, social connection, and interpersonal emotional regulation (how a person utilizes their social connections to maintain or improve their emotional state). Participants also completed exercises in which they had to make "snap judgments" about whether ambiguous faces, scenes, and words were positive or negative. These "snap judgments" help determine a person's emotional outlook, whether it be positive or negative.
Not surprisingly, participants who reported greater loneliness also interpreted the ambiguous faces, scenes, and words more negatively. Loneliness was correlated with negativity…unless one condition existed. Those participants who regularly shared positive (but not negative) experiences with family and friends did not make negative interpretations! In fact, loneliness was not correlated with negativity in those who regularly shared positive experiences with others.
This got me thinking. Could families use this information to buffer the negative impact of loneliness in their families? I believe so… and here are four ways to begin.
Each evening, spend 10-15 minutes with your spouse, your children, or your parents sharing positive experiences from your day.
Make it a daily routine for each family member to recall at least one positive experience from their day during family dinner.
As you prepare for bed, talk with your family and share 3 things that you experienced during the day for which you are grateful.
Share something of beauty you experienced during the day. It could be something you saw (a sunrise or a colorful bird) or something you heard (a song or a saying), something natural or something manmade. It may also be an especially meaningful connection you experienced. Share that "thing of beauty" with a family member sometime during the day.
Building these moments of sharing into your daily routine provides the opportunity to share positive emotional experiences with one another. Not only will this enhance your family relationships, but it will also teach each person how to share these positive experiences with others. It will allow them to practice the skills necessary to do so with friends as well as family. This may even enhance friendships and help create new friendships. Of course, this practice will decrease negativity and buffer the negative impact of loneliness for your family as well. For me, that is a thing of beauty that I'd like to share with my family.