Reduce Family Stress with This Simple Activity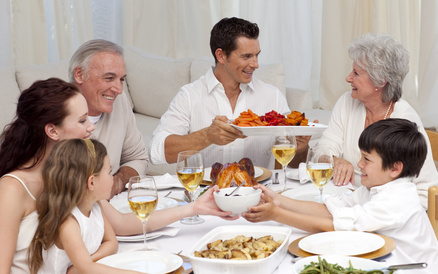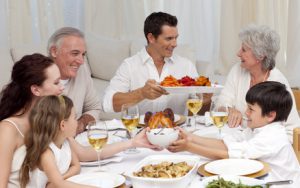 Our families experience an amazing amount of stress in today's world. We are rushed and pressured from multiple angles—work demands, school demands, sports involvement, 24-hour news feeds, church and community involvement…. The list goes on. Demands and expectations from so many areas impinge upon our lives and increase our stress and our families' stress. In fact, a whole market has evolved to help us learn to manage our stress.
In the midst of all this, a simple activity arises as an easy way to help your family feel less stressed. The American Heart Association's Healthy for Good movement completed a nation-wide survey of 1,000 adults in the U.S. to affirm the effectiveness of this activity in reducing stress in a family. What is that activity?  Having regular family meals.
That's right, sharing a family meal on a regular basis. A full 91% of the survey respondents said their family felt less stressed when they ate together. The respondents also reported that sharing a meal reminded them of the importance of connecting (67%) with others and to slow down in order to take a break [54%]. In addition, respondents reported that sharing meals with others encouraged them to make healthier food choices [59%].

In other words, connecting with family by sharing regular meals together can reduce stress, increase connection, and contribute to healthier food choices. All of this will contribute to greater physical and emotional health for your family as well as greater family intimacy. Sounds like a "no-brainer," doesn't it? Sit down with your family and enjoy sharing a family meal every chance you get.
P.S. If you're looking for ways to make family meals more enjoyable and simple, visit the American Heart Association's Together Tuesday, for some excellent ideas.