Children's Chores Do What?
Every parent knows that children benefit from doing chores to learn basic household skills as well as responsibility. Research also suggests children benefit from chores. For instance, research suggests that children who do chores have a greater sense of autonomy, improved prosocial skills, and greater life satisfaction.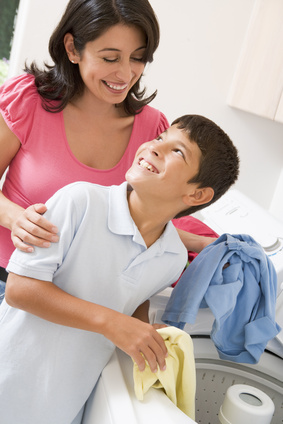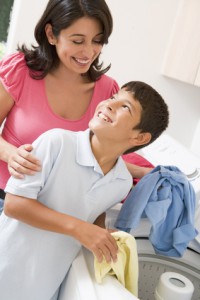 A study published in the Australian Occupational Therapy Journal suggests in even more intriguing benefit for doing chores. This study, completed by a PhD candidate at La Trobe University, suggests chores may even benefit a child's brain functioning. Wait…what? Chores might improve brain function, really? That's right. In this study, the parents of 207 children between the ages of 5- and 13-years-old completed questionnaires assessing their children's involvement in household chores and their children's executive functioning—which includes their cognitive ability to plan, self-regulate, remember instructions, and similar mental tasks. Household chores included self-care chores (like making themselves a meal), family-care chores (like helping prepare the family meal or weeding a family garden), and pet-care chores. Here's the kicker. A child's engagement in self-care chores and family-care chores predicted their working memory and their ability to act before thinking. Specifically, children who engaged in age-appropriate chores also exhibited better working memory and a better ability to think before acting. Better working memory and a better ability to think before acting translates into better problem-solving, improved academic achievement, and even greater career success.
What does this mean for your family and your children? You guessed it. Engaging your children in age-appropriate and ability-appropriate chores can facilitate their cognitive development. It can improve their brain functioning. So let your children help you with household chores and involve them in independent household chores. Encourage them to join you in cooking meals, cleaning, or yard work. When appropriate to their age and ability, let them have the primary responsibility of sweeping, mowing, or dishwashing. Give them the responsibility of keeping their room clean. They may not know it, but you'll be helping their brain grow and function even better.