What Did I Just Do?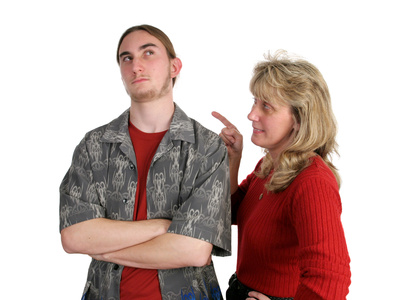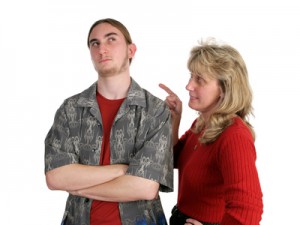 My daughters were upstairs…arguing…loudly. I hate arguing. And I hate loud. Still, I waited in hopes they would resolve their disagreement without my intervention.  But they continued to argue and yell. The longer they yelled, the more my irritation grew. After what seemed like an eternity (probably only 1-2 minutes in reality), I stomped to the bottom of the stairs and yelled, "Stop the yelling. We don't yell in this house!" As soon as I heard the words leave my mouth, I shook my head. Did I just yell at my children to stop yelling? That's just wrong on so many levels.
Yelling didn't model the behavior I wanted them to see. What else can I say about this? Yelling is bad modeling…unless you want children that yell to get their point across.
Yelling prevents learning. Our children, like people in general, enter into the "fight or flight" mode when someone yell at them, even if that someone is a parent. In the "fight or flight" mode, a person focuses on self-protection and, as a result, really can't learn. Their learning is frozen in fear and all their internal resources are mobilized for self-protection. There is no learning or rational thought, only the buzz and frazzle of confused self-protection.
Yelling sabotages our parent-child relationship. It severs the connection between you and your child and replaces it with fearful self-protection. It scrambles your child's brain, interfering with their ability to relate. Remember, the parent-child relationship forms the foundation of effective parenting. After all, rules without relationship leads to rebellion.
Yelling plugs up our children's ears. It teaches them that they don't really have to listen until we yell. A simple, quiet request goes unheeded when yelling is our general practice. They have learned to not listen until they hear you yell. 
Yelling models disrespect and we want our children to learn respect. Children, like all people, deserve our respect, even during discipline.
It's true. I yelled at my children to stop yelling. Not one of my finer parenting moments. Fortunately, I caught my discrepancy and my children, like all children, are extremely gracious. They allowed room for "do-over." I walked up the stairs and went into the room where they argued. We took a moment to talk about their argument, my yelling, and the fact that we really "don't want to yell in this house." Another moment to resolve their disagreement, at least to my satisfaction, and life returned to normal. Next time I opened my mouth to yell up the stairs at my children, I remembered that day and smiled. Then I walked up the stairs. Even before I got to the top of the stairs, my children started arguing more quietly and with greater civility. I smiled. Maybe we were all learning after all.