3 Activities for A Happy Family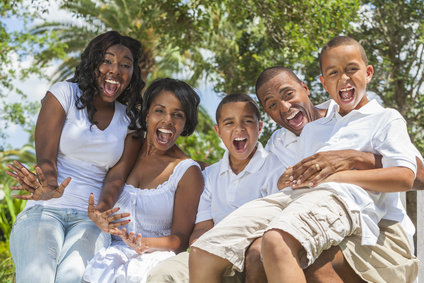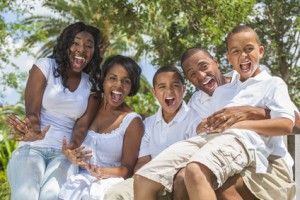 In the midst of everything happening in our world today, it seems like we have to make a conscious effort to pursue happiness, even with our families. Fortunately, there are simple activities we can engage in to pursue happiness. We can make them part of our family routines and help the whole family develop a lifestyle of pursuing happiness. To help you get started, here are three activities from positive psychology that can make you happier in just four minutes!
Simply "relive happy moments." Sit down as a family and go through your photos of happy moments you shared as a family or as an individual. Share a few words about each photo and the experience it represents. In a study involving 531 adults who self-reported seeking or being in recovery from substance abuse, this activity had the greatest boost in increasing happiness.
"Savoring" also boosted happiness. Savoring involved taking the time to recall two positive experiences "from yesterday" and then appreciating those experiences. Think about the qualities of the experience that made it such a positive experience. Focus on those positive, pleasant feelings for a moment as you recall the experience in its entirety.
Finally, an activity called "Rose, Bud, Thorns" increased happiness in the same study mentioned above. In this activity, first list a positive, pleasant experience from yesterday (a "rose").  This may include any pleasant experience such as a success or small win, a pleasurable connection with another person, or an experience of awe.  Then, recall a challenging experience from yesterday (a "thorn"). Finally, consider a pleasure you anticipate appreciating tomorrow, something you look forward to experiencing tomorrow (a "bud"). 
You could do these 3 activities as a family on a regular basis. They don't take long; and they will build positive memories. Making one of these activities a part of a regular bedtime routine can allow children to go to sleep after recalling a happy time or determining how to turn a "thorn" into a future "bud" that will blossom into a "rose." These activities would also make great family mealtime conversation starters.
You don't need to do all three activities. Pick one each day. Do a different one each time. You'll be filling your family with happiness and teaching your children how to manage their emotions in a positive manner. You will all learn to "relive a happy moment," "savor" it, and turn "thorns" into "buds" that will blossom into a "rose" of happiness for your whole family.