Who Cares WHEN We Eat Dinner?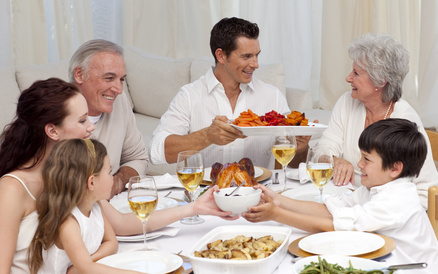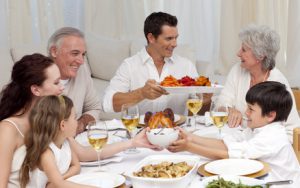 You may have read previous blogs I've written about the value of family dinner (see The Lost Art of Family Meals, Everything I Need to Know I Learned at Dinner, Have Fun, Eat, & What? for a sampling) …or the good news about the benefit of ice cream for breakfast. But this study suggests that the timing of dinner impacts parent and child interactions. The data was taken from the American Time Use Survey in which about 41,000 U.S. families kept detailed time diaries. The data suggests that parents who ate dinner prior to 6:15 interacted more with their children in the time between dinner and bedtime. Specifically, they read with their children 27% longer, played with their children 18% longer, and spent 11% more quality time with their children in the evening than those who ate dinner after 6:15. This remained true even after controlling for family background, socio-demographic factors, and family characteristics.
Overall, dinnertime seems to mark a transition to more family-oriented activities. So, more time after an earlier dinner and before bedtime results in more family quality time spent together. That includes more time reading together and more playing together. And that's great since reading with our children has been shown to help them develop greater empathy and kindness (Raising Kinder Children). Reading paper books (vs. digital books) to your children at bedtime may encourage collaboration and less controlling behavior (The Digital Bedtime Story). Engaging our children in play has many benefits including brain development, reduced behavior problems, and greater parent-child intimacy among other things (Who Needs a Prescription for Play?). In general, play will make your child a head taller than himself.
Enjoy an early dinner. Then enjoy the extra time with your children and family. Everyone will benefit and you'll wonder why you didn't do it sooner.