A Radical Valentine's Day Gift for Your Spouse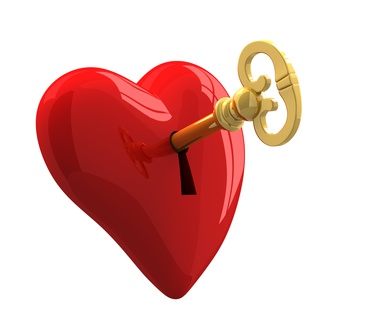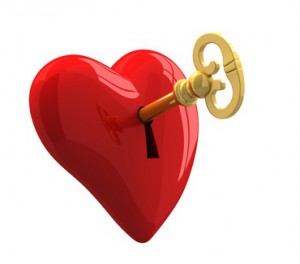 We use the word "love" so often and in so many contexts that it has lost its meaning. After all, I love cheesecake, I love sunny days, AND I love my wife. Hopefully, my love for cheesecake (which satisfies my sweet tooth) and sunny days (which makes me feel physically warm and relaxed) is different than the love I have for my wife. If I'm going to have a healthy marriage, my love for my wife has to transcend the self-focused love of satisfying my sweet tooth with cheesecake and my enjoyment of physical warmth on a sunny day. My love for my wife, our love for our spouses, needs to transcend our self-centered desires. A healthy, lifelong marriage calls for a radical love. In fact, this kind of love may be the perfect radical Valentine's Day gift for your spouse.  Let me explain the gift of radical love and some of its benefits for you and your spouse.
The radical love of a healthy, lifelong marriage involves giving of the self. Radical love requires us to give up our sense of entitlement and selfishness in order to give ourselves to our spouse. Radical love compels us to give our spouse our time and our energy rather than leaving them the leftovers of each. Radical love leads us to give them our attention and our listening ear. It means we give up our "I" to enjoy the "we" of marriage. Radical love invites us to give our life to our spouse…for the purpose of enjoying a lifetime together. Yes, radical love demands we give ourselves to our spouse. 
The radical love of a healthy, lifelong marriage also involves serving our spouses. We love our spouse and love to serve our spouse when we commit to a radical love. Who does what around the house is not an argument because we both love each other enough that we want to serve the other by doing the tasks necessary to maintain a healthy home. Radical love looks for opportunities to serve in simple ways and major ways. Radical love serves by doing the menial things like taking out the garbage or cleaning the car. It also serves by doing the noble things like supporting our spouse's dreams. Radical love serves…and loves to serve. So ask your spouse, "How can I serve your today?"
The radical love of a healthy, lifelong marriage also rejoices to sacrifice for our spouses. All marriages require sacrifice. Those in the healthiest marriages, however, take joy in the opportunity to make a sacrifice for their spouse. The sacrifices of radical love may be simple or complex but, either way, the sacrifice is made willingly and lovingly. For instance, radical love sacrifices "my" desire to be heard long enough to listen to my spouse's point of view. Radical love sacrifices "my" agenda to support my spouse's agenda. Radical love sacrifices to express the depth of our love for our spouse.
Radical love is the perfect gift to give your spouse this Valentine's Day. This gift of radical love would strengthen your marriage and draw you into a more intimate relationship with your spouse. Even more, your children would grow more secure and even happy as they witness this radical love. They would likely learn to practice radical love with you and one another as you model it. Soon, your whole family will be practicing radical love, even with those outside your family. It might even change a community…and it all starts with committing to radical love in your marriage.