The Satisfaction of Small, Meaningful Doses All Day Long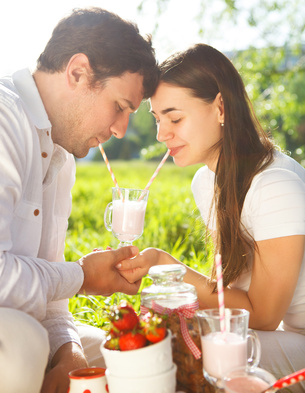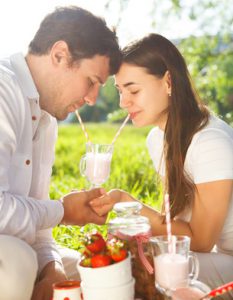 Families need a healthy diet of love and connection to thrive. How do we meet our family's dietary need for love? Some families have one big meal a day to satisfy their "love cravings." They try to engage in some extravagant show of love once a day (at best) in hopes that it will last until the next big show of love. It doesn't…it never will.
Other families fear there is not enough love and connection to go around. They fear it will run out so they cling and "act out" to monopolize whatever attention and "love" they can get. This doesn't work either. It ends up pushing others away.
Others, fearing love resources are limited, dole out love in scanty portions, just enough to keep you hungry for more. Everyone ends up feeling just little disconnected, confused as to whether they are really loved or not.
A better way of maintaining a healthy diet of love and connection is by sharing small but meaningful doses of it throughout the day. A study out of Penn State published in 2020 (see The Undervalued Power of Experiencing Love in Everyday Life for a review) called these small, meaningful doses of love and connection "felt love." Participants in this study were randomly sampled via cell phone to determine when and where they experienced "felt love," when and where they felt a connection with another person. Two findings were of special interest to me.
Experiencing small, meaningful doses of love throughout the day led to increased feelings of optimism and purpose. In other words, if you want your spouse, children, or parents to feel greater optimism and purpose, intentionally do and say things throughout the day that will make them feel loved. Give them physical affection. Compliment them. Appreciate something about them. Serve them. Sit and talk with them. Empathize with them. Connect. They will feel love and connection…and their feelings of optimism and purpose will increase.
"Nudging study participants to be more mindful of 'felt love,' and encouraging people to recognize random moments of warm-heart connection actually increased their sense of being loved" (Oravecz). Simply raising a person's awareness of "felt love" and opportunities to express "felt love" raised feelings of being loved and connected.
Based on these findings, we could do at least three things to increase the feelings of love in our families.
Encourage each family member to offer a daily diet of multiple, small, and meaningful doses of love to other family members throughout the day.
Spend time at dinner or bedtime sharing stories of when each one received love and connection during the day and how each one shared love and connection with another that day. Making this conversation a routine will "nudge" your family members to "be more mindful" of such moments.
Model the intentional sharing of small, meaningful doses of love and connection with others in your home and outside your home. Hold the door open for other people. Let the other driver merge. Share the remote. Pay for a stranger's coffee. Be creative and share small, meaningful doses of love and connection with others, including your family.
I don't know about you, but I think our families and our world are hungry for this kind of diet. I know I am…so I'm going to share it with my family now.