"Cheat Codes" for Dads of Daughters: TIME
If you play video games, you know the value of a good "cheat code." "Cheat codes" help the player advance to a new level or gain a special power. Other "cheat codes" help the gamer obtain a special tool or weapon they need to succeed in the game.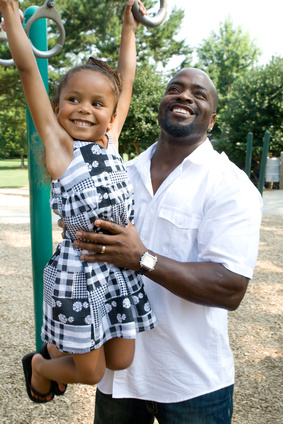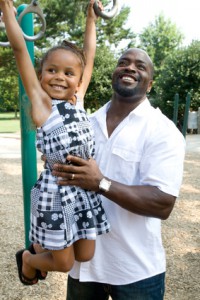 If you're a Dad of daughters, you probably feel like you need a "cheat code." You want some inside information to help you move up to an advanced level of understanding or win points to deepen your relationship your daughter. You likely desire a "cheat code" for obtaining the special power needed to influence your daughter toward maturity. If so, I have just what you're looking for: "cheat codes" for dads raising daughters.
The Cheat Code: Spend Time With Your Daughter.
Purpose: Spending Time With Your Daughter will…
deepen your relationship with her,
increase your understanding of her, and
strengthen your influence with her.
Value: Why is spending time with your daughter important? Your daughter does not spell "love" with the letter "L." She spells it with the letter "T" for T.I.M.E. Spending time with your daughter communicates your love for her. It increases her sense of value and self-worth.
Instructions: In order to communicate love effectively through time, you have to make some adjustments.
Put down your cell phone.
Turn off the TV. Quit reading the paper. Stop watching the game.
Spend 20-30 minutes simply interacting with your daughter. You can do this by going for a walk with her or simply sitting down with her and talking. You could take a ride to the ice cream shop and talk over an ice cream cone. Let your creativity and your daughter's interests guide the where and when of the conversation.
Use your time to time to listen "twice as much as you talk." Let her set the topic of conversation. If she does not initiate a topic, ask about her interests, her activities, her friends, or her dreams. Compliment some aspect of her that you admire.
When she does bring up a topic, show interest. You may not really be interested in the "best color skirt" to wear to the dance or the ongoing saga of girl life in middle school. Show interest anyway. Ask a few questions. Be excited with her and mourn with her. Learn about how she thinks about everything.
As you spend time with your daughter, she will learn of her value. She will learn she is valuable enough to have your undivided attention for a period of time every day. You will also develop a stronger relationship with her…one that will last a lifetime.
Stay tune for more "cheat codes" to come!